Image
fotosipsak/Getty Images
Marshall Center Hosts Virtual Event on Good Governance, COVID-19
By College of International and Security Studies
George C. Marshall European Center for Security Studies
GARMISCH-PARTENKIRCHEN (May 26, 2020) – Marshall Center professors Dr. Sebastian von Münchow, Dr. Pál Dunay, Dr. John (Jack) Clarke carried out the first Virtual Event on Good Governance and COVID-19.
Since April, Marshall Center professors and alumni have met virtually to discuss different corona crisis-related impacts on national and international security.
The purpose of this event was to debate the domestic tools a state has to handle the COVID-19 challenge.  
To this end, the professors illustrated that the fight against the coronavirus can only be a legitimate one if it is in accordance with the law.
Referring to the Free State of Bavaria, von Münchow discussed how a liberal democracy is capable to counter the plague and to adhere to domestic legislative frameworks.
Portrait image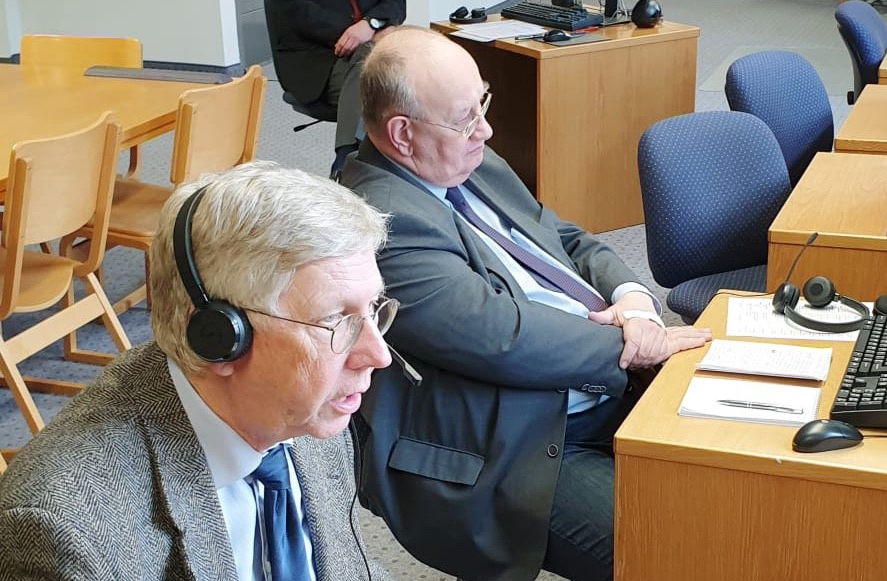 Clarke elaborated on the constitutionality to use the armed forces in domestic context to fight a pandemic. He stressed that armed forces are important instruments for dealing with pandemics, but the risks must be weighed against the value. He also explained for which disaster relief activities the military is equipped best.
Dunay shed light on the situation in Central-Eastern Europe. He explained how states successfully managed the crisis, but also debated critically the need to maintain Rule-of-Law standards.
About 17 alumni attended this virtual event. They engaged enthusiastically in the discussion and reported about differing approaches how domestic tools were used in their countries to keep infection rates down, said von Münchow.
"Overall, the online event once more deepened the constructive network between the Garmisch-based Center and its alumni who work as security professionals along Europe's eastern flank," he said.
He added, "I was amazed by the interest to address aspects of the COVID challenge which address domestic matters, and skip the coronavirus-related debate about Great Power Competition. Although I do think that legal standards matter in the question of competing models to manage a crisis. I think all of us enjoyed this format of talks. But it certainly does not replace classroom discussions in Garmisch or subject matter expert trips to our partner countries."
Dunay said, "We feel a sigh of relief in East-central Europe as the countries of the region, also mentioned by the alumni, demonstrated good performance and avoided critical situations when medical professionals should have taken decision and decide which patient must be given a better opportunity to live. It is essential to see whether the East-central European countries based on recent experience will be better equipped if a second wave of the Coronavirus eventually hits."