Image

Language Enhancement Course (LEC) 22-07
Foreign Language Enhancement Courses (LEC) is a five week intensive program of professional-level (ILR Levels 2 and higher) language study at the Partner Language Training Center Europe (PLTCE) in which learners can discover, integrate, and apply culture-specific knowledge, skills, and abilities to enhance target-language listening, speaking, reading, and writing proficiency.
Resident Language Enhancement (LEC) Courses
PLTCE is currently conducting LEC sessions only. If there is any change and  PLTCE is unable to host resident students due to COVID-19 restrictions a month prior to a scheduled date, the subject course will follow an online format and enrolled students will be notified and given the option to keep their seats or to attend a different session.
Event Details
Date
August 22, 2022 - September 23, 2022
Event Course Director
Portrait image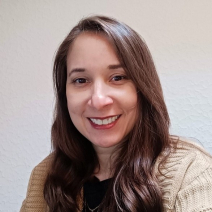 Nomination/Registration Due Date