Image

Marshall Center Professors Present at the Euro-Atlantic Security Course
Peace Support Operations Training / Euro-Atlantic Security Course
College of International and Security Studies
George C. Marshall European Center for Security Studies
SARAJEVO, Bosnia and Herzegovina (November 2, 2022)—Drs. Sebastian von Münchow and Pal Dunay, professors at George C. Marshall European Center for Security Studies, gave presentations in the Euro-Atlantic Security Course held in Bosnia and Hercegovina from 24-26 October.
The event, organized by the Peace Support Operations Training Centre, was located in Europe Union Force's Headquarters, Camp Butmir, Sarajevo. On a yearly basis, the Centre offers the week-long course for an audience of up to 30 participants. Most of them are representatives of BiH's Armed Forces, but also for officers from other armies in the Western Balkans, as well as humanities students from universities in Bosnia and Hercegovina.
As in previous years, the Euro Atlantic Security Course featured various subjects related to the state of affairs of the Euro-Atlantic space at large and the Western Balkan's integration. Special emphasis was given to Russia's unlawful attack on Ukraine and its related impact on energy security and cyber space.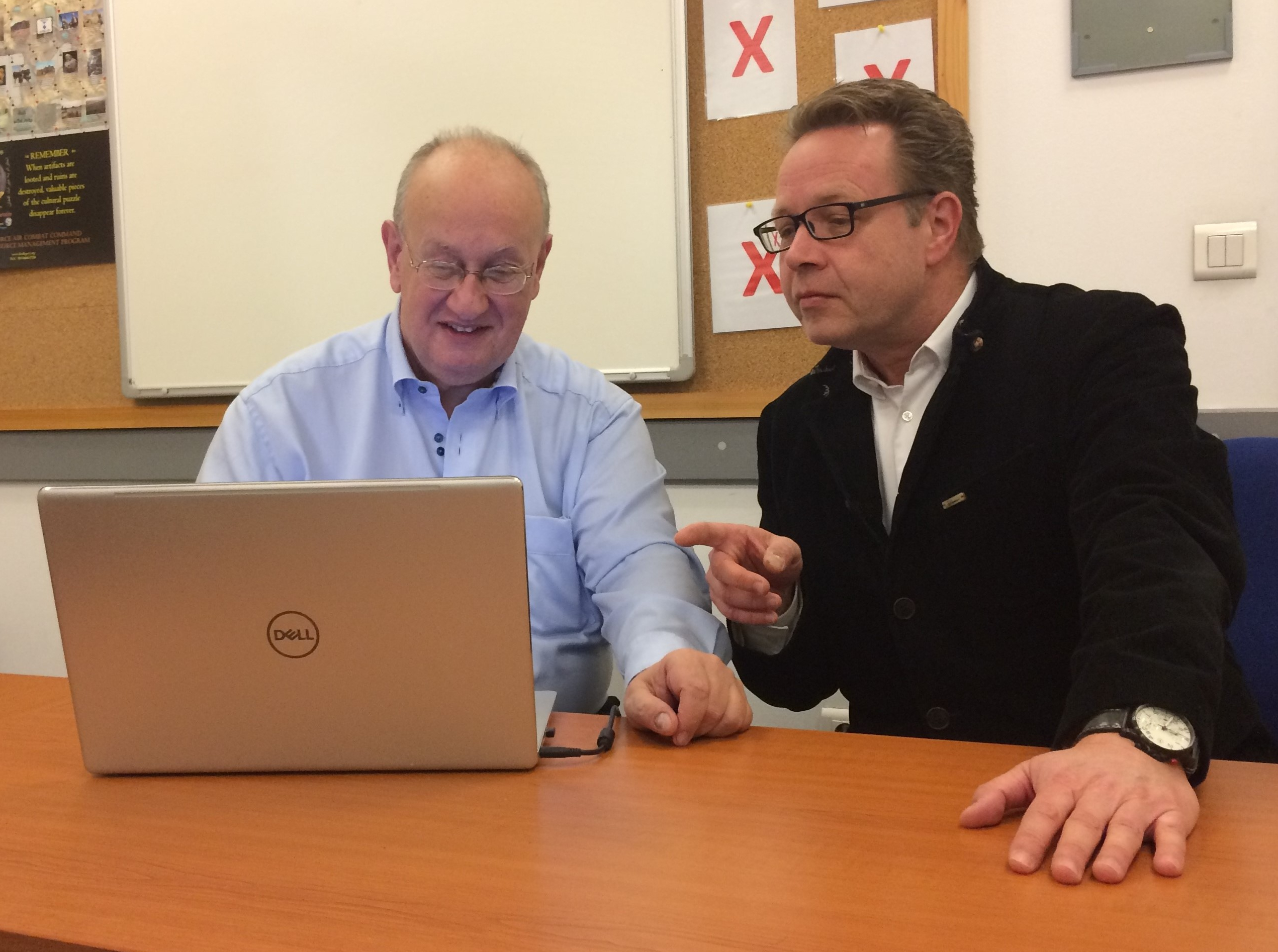 Dunay spoke about the Eurasian geopolitical context and its 21st century security implications, as well as on Russia and European contemporary security. Von Münchow addressed the COVID-19 – International Security Nexus, the potential role of the EU in 2030, NATO-EU Cooperation and European capabilities of Peace-building in the Western Balkans.
Marshall Center Professor Sean Costigan joined online from Garmisch-Partenkirchen and provided a presentation on emerging risks in cyber security.
Von Münchow said, "I very much enjoyed the intensive discussions with the participants from various professional and national backgrounds on the current challenges the wider Euro-Atlantic space faces. I was particularly amazed by the similar judgement of participants of the Russian aggressive behavior."
The organizing officer of the Armed Forces of Bosnia and Hercegovina, due to safety concerns wanted to remain anonymous, thanked the Marshall Center for their efforts, saying, "We are looking forward to continue our cooperation in 2023."