Image

fotosipsak/Getty Images
Marshall Center Hosts a Mongolian Senior Leadership Seminar in Berlin
By Dr. Sebastian von Münchow
College of International and Security Studies
George C. Marshall European Center for Security Studies

BERLIN, Germany (May 24, 2019) – The George C. Marshall European Center for Security Studies' College of International and Security Studies launched its Mongolian Senior Leadership Seminar in Berlin May 22 and 23.
The seminar title was "Mongolia's Regional and Global Challenges."
Fifteen high-ranking officials stayed three days in Germany's capital to visit institutions like the German Parliament, the Ministry for Economic Affairs and Energy, Federal Foreign Office, the Institute for International and Security Affairs and the Center for Peace Operations.
The idea was developed by a Marshall Center delegation in Ulaanbaatar in January during an Alumni event "Operationalizing Influence in Regional and International Organizations" in the German Embassy.
Portrait image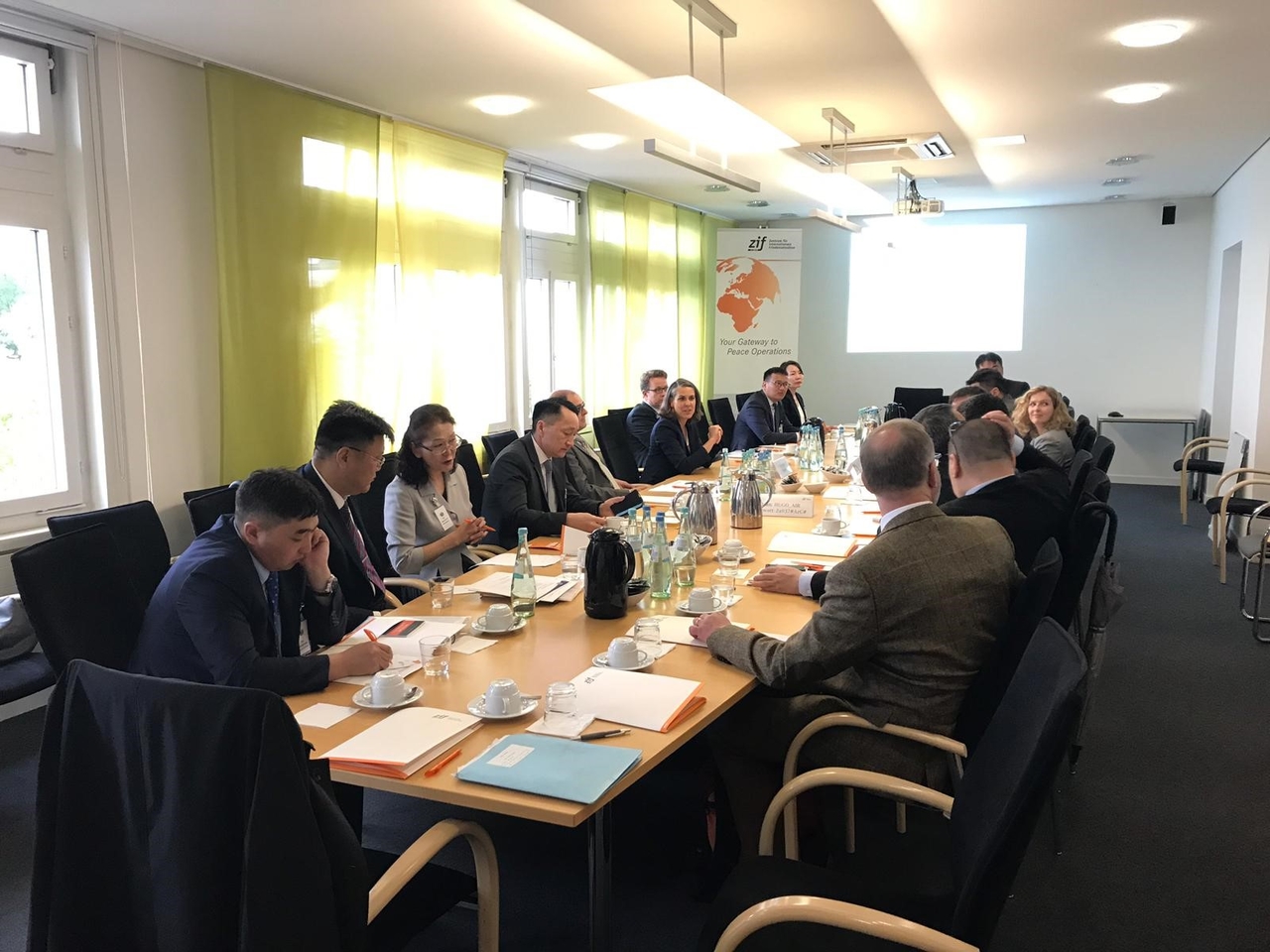 Courtesy Photo
Marshall Center's Director of the European Security Seminar East Dr. Sebastian von Münchow leads the SLS.
"The seminar had a great start. We listened to two great keynote speeches on challenges in the Eurasian space. One was given by our own in-house expert, Dr. Suzanne Loftus," he said.
He added, "We are happy to deepen our cooperation with the Mongolian side. For years, Ulaanbaatar sends senior and junior representatives – but also parliamentarians, to courses in Garmisch-Partenkirchen.
"Mongolia is one of the few true and stable democracies in Asia," he said. "It's located in a geo-strategic difficult neighborhood, bordering Russia in the north and China in the south. And, Mongolia is an active troop contributor to international stabilization missions."
"During these two days, our friends from Ulaanbaatar shared interesting trans-Atlantic views on economic, political and security matters related to Mongolia's regional and global potential."
 "We will move forward by selecting board members and combining resources in order to better target security challenges faced by Mongolia," Münchow said.
"This was a very useful initiative," said Mongolian Col. Amarbayasgalan Shambaljamt, who headed the Mongolian delegation. "We have profited a lot from the insights shared with us by academics and German diplomats in the Federal Foreign Office.
"We hope that this cooperation continues and that the Marshall Center organizes similar seminars in the future," he added.
Von Münchow mediated also a meeting at the Berlin-based Center for Peace Operations.
"The Marshall Center remains devoted to share its insights on peace operations with Mongolian authorities and is looking forward to continuing its cooperation with Ulaanbaatar," he said.
The Marshall Center regularly organizes events such as this one in order to strengthen democracy, peace, Rule of Law and security sector reform in countries of transition, said von Münchow.