Image

Courtesy Photo
PfP Consortium - Security Sector Reform Working Group
The PfP Consortium of Defense Academies and Security Studies Institutes (PfPC) co-hosted a conference with the Geneva Centre for Security Sector Governance, on the topic of "Advancing Regional Approaches for the Protection of the Rights of Conscripts" Sep. 21-23 in Batumi, Georgia. This event brought together 29 security professionals from 14 countries.
Over the course of six focus sessions, conference members shared presentations on respective national approaches to conscription, and discussed research on conscription that was shared by European subject matter experts. The rights of conscripts and pre-conscripts was examined within the context of human rights, legal frameworks, policy approaches, professionalization, and long-term, self-sustaining approaches to national security. During the conference, both regional and European approaches to conscription were compared and contrasted in a candid and open academic environment.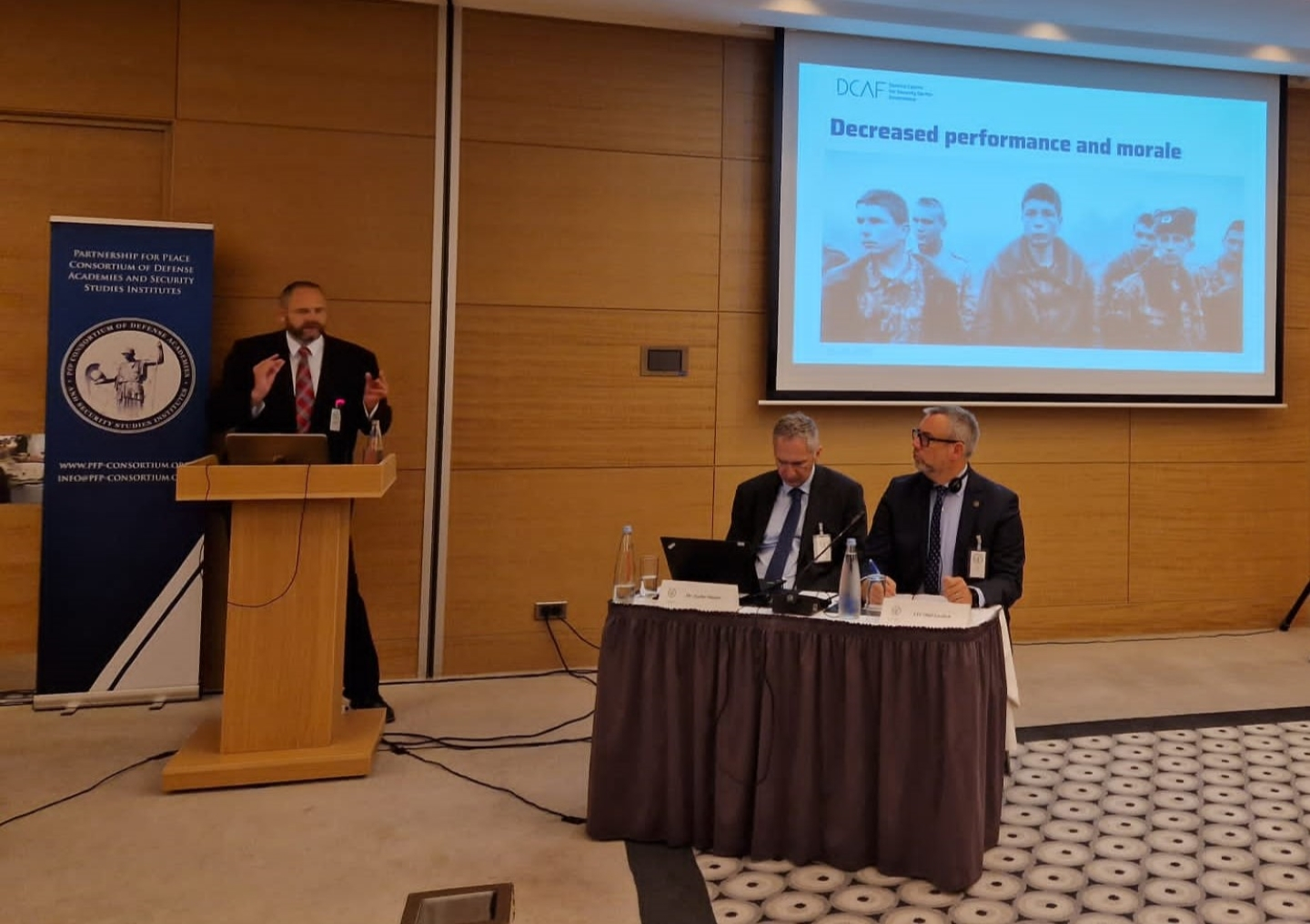 Through the network of the PfP Consortium's Security Sector Reform (SSR) Working Group, Switzerland's Geneva Centre for Security Sector Governance (DCAF) has been involved in advancing education on approaches to security sector reform.  National ministries, interested in various reform topics and security governance, have engaged with experts from DCAF through partnership with the PfP Consortium's Security Sector Reform Working Group events. These engagements occur from the parliamentarian, to ministerial, to departmental levels, and benefit from assembling a diverse, cross-national approach that includes both civil and military perspectives.
The conference marked the first in-person resumption of the PfPC SSR Working Group on this topic since the pandemic halted in-person events. Countries present included Armenia, Azerbaijan, Georgia, Kyrgyzstan, Moldova, Tajikistan, and Ukraine.  The event was offered in both English and Russian, with simultaneous interpretation.