Image

Marshall Center Hosts EU, NATO Cooperation Virtual Event
By Dr. Sebastian von Münchow
College of International and Security Studies
George C. Marshall European Center for Security Studies
GARMISCH-PARTENKIRCHEN, Germany (Sept. 24, 2020) — The George C. Marshall European Center for Security Studies organized an Area Studies Community of Interest virtual event.
The event was a European Security Seminar activity that was planned to take place in Bruges and Brussels, but had to be canceled due to COVID-19 related travel restrictions.
The online seminar focused on "EU-NATO Cooperation - Making the Transatlantic Community Strong."
This seminar took place on a row of associated sessions featuring transatlantic dialogue, European Union and NATO cooperation, and Germany's EU Council presidency until end of 2020.
"The purpose of this event was to debate the new impetus and the new substance of EU-NATO strategic partnership resulting from the Joint Declarations signed by the President of the European Council and the President of the European Commission, together with the Secretary General of the North Atlantic Treaty Organization in 2016 in Warsaw and the subsequent Declaration signed in 2018 in Brussels." said Dr. Sebastian von Münchow, Marshall Center's director for the European Security Seminar on EU and NATO Cooperation.
Portrait image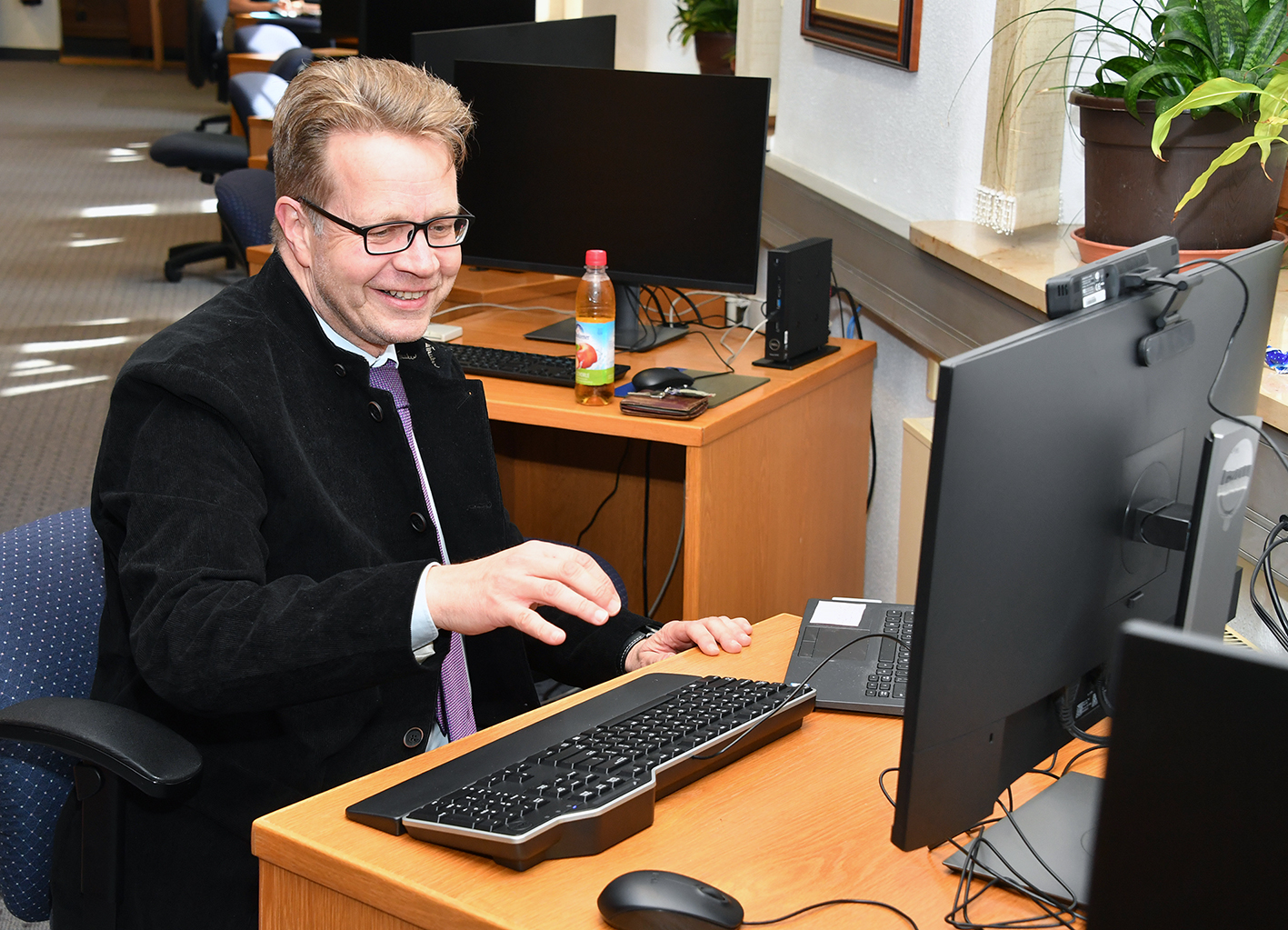 Marshall Center alumni from NATO and EU member states, but also from partner states along Europe's southern and eastern flank, as well as from the Balkans listened to Professor Dr. Ralf Roloff's, the Marshall Center's deputy dean, opening remarks.
"EU-NATO cooperation is becoming more important," Roloff said. "We currently see this in the COVID-19 crisis where both institutions maintain mutual consultations."
Then, Professor Dr. Sven Biscop, director of the Europe in the World Program at the Egmont Royal Institute for International Relations, took the floor. He explained that EU-NATO relations had improved over the last four years and that deeper collaboration could be achieved by a strengthened EU-US dialogue.
Jiří Šedivý, chief executive of the European Defence Agency (EDA), complemented the academic view with insights from his current position and his former assignment as Permanent Representative of the Czech Republic to NATO.
He stressed that the 2016 Joint Declaration had structured the cooperation and promoted coherence. Out of 47 projects of the EU`s Permanent Structured Cooperation on Defense, 38 are fully or partially coherent with NATO projects.
Dr. Matthew Rhodes, Marshall Center's chair of Area Studies, said, "EU-NATO relations are an important pillar in confronting challenges, such as China. Both entities are currently engaged in reflection processes on their respective strategic principles."
Portrait image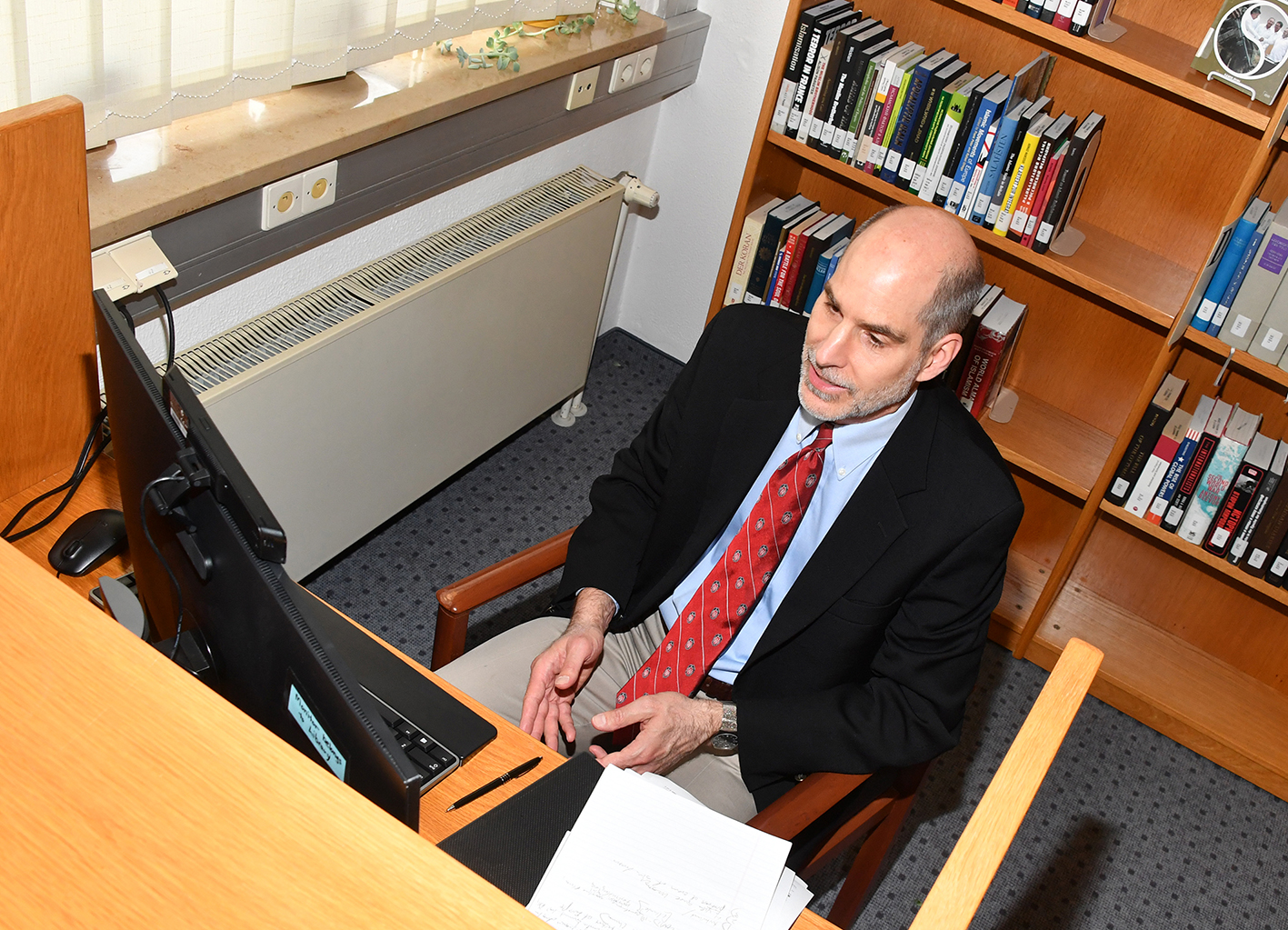 "Another great discussion on closer EU-NATO cooperation was the security dimensions of Germany's presidency of the Council of the European Union, the strategic approach on China, and the current initiatives, such as an EU Strategic Compass and NATO 2030. And, how everything has been affected by the COVID-19 pandemic," von Münchow said.
He added, "Fields of cooperation are also of interest to those partner countries facing direct challenges by revisionist powers? I am very glad that alumni from the Caucasus and the Middle East have joined the discussion. Many fields of cooperation are of interest to those partner countries because they face direct challenges by violent non-state actors and revisionist powers."
"I understand that the participants would have preferred to hold this event in Belgium or Bavaria, but I am confident that we are able to visit Bruges and Brussels next year and to revisit the topics," von Münchow said.