Image

fotosipsak/Getty Images
Marshall Center Hosts Alumni Outreach Networking Event in Moldova
By Marc Johnson
Alumni Programs
George C. Marshall European Center for Security Studies

CHISINAU, Republic of Moldova (Nov. 14, 2019) - The Alumni Programs at the George C. Marshall European Center for Security Studies, in conjunction with the Moldova GCMC Alumni Association and the U.S. Embassy in Chisinau, conducted an Outreach Networking Event on "Current Security Situation in Moldova" Nov. 14 here.
"The event is part of a continuing program to encourage Moldova alumni to enhance their participation in Marshall Center programs, to discuss important security issues and to encourage the alumni security community network to grow and flourish," said Chris Burelli, director of Marshall Center's Alumni Programs.
Portrait image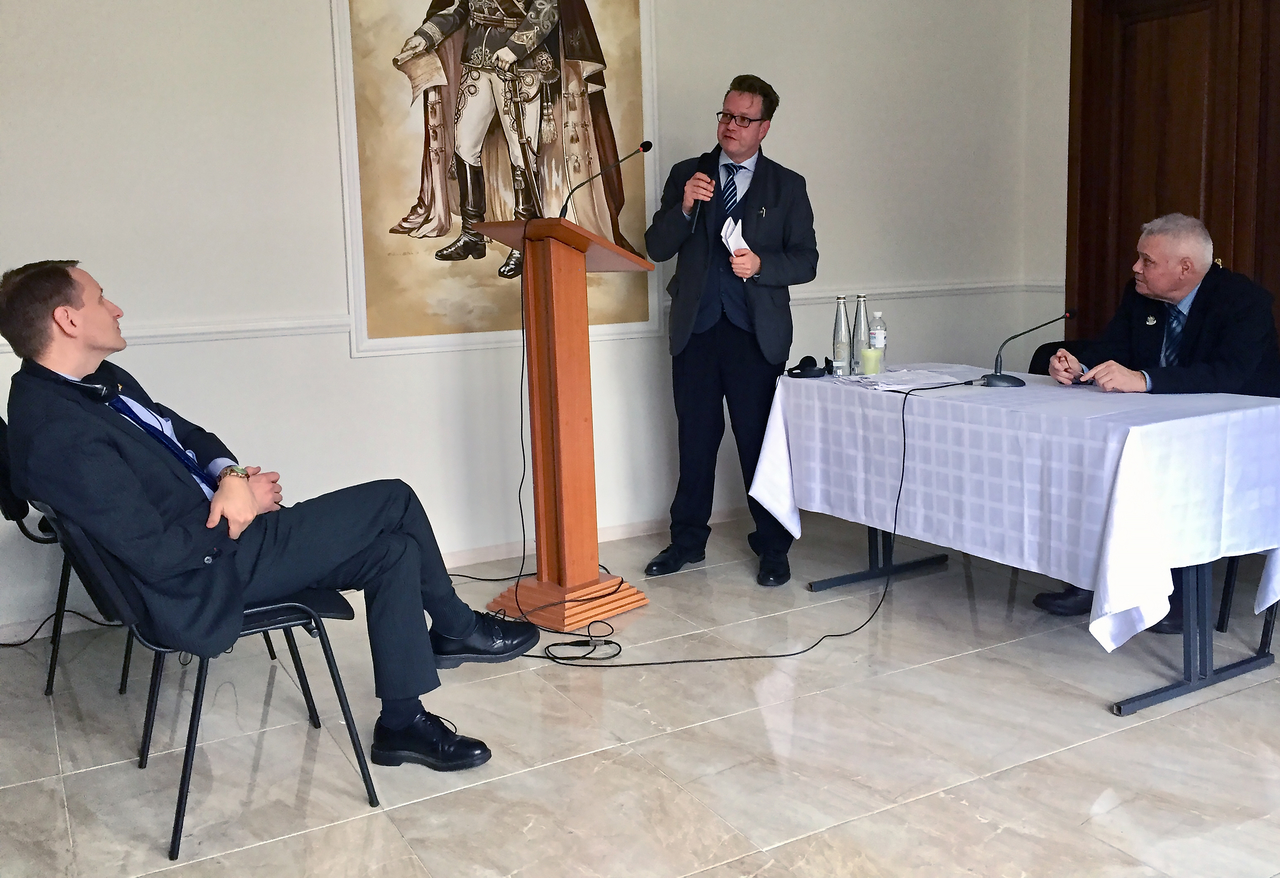 Courtesy Photo
Twenty participants from multiple ministries in Moldova took part in the conference, with opening remarks given by U.S. Navy Commander Joshua Hensley, defense attaché at the U.S. Embassy in Chisinau.
Marshall Center faculty representative, Dr. Sebastian von Münchow gave the key note speech.
His presentation featured the unfortunate role of post-conflict actors, which have a vital interest to undermine any rehabilitation efforts in order to keep power positions covering their illicit activities.
Other speakers were Col. Andrei Covrig, Dr. Natalia Albu and Nicolae Chirtoaca.  
"Moldova can get dragged into war due to competing European and Russian influences on its territory. Prior Cold War territorial divisions provided some security, but now the region is more at risk as old, predictable territorial influences have fallen," Chirtoaca said.
"The ONE events are a way for us to show our continued support and helps to strengthen the alumni network as an integral part of the alumni program and mission of the Marshall Center," Burelli said. "During these events, we are also able to update our alumni on new initiatives at the Marshall Center and future opportunities for alumni to participate in our programs."