Image

DoD graphic by M. Zachary Sherman
Security in the Eastern Mediterranean: Actors, Threats and New Alliances
Virtual event
The Eastern Mediterranean has experienced significant power shifts in the past decade. With the Greek-Turkish conflict over national sovereignty a core element of the crisis, natural gas discoveries and maritime boundary disputes have led to a regionalization of the crisis and to new alliances in the energy as well as in the military sphere. Ongoing conflicts in Libya and Syria and the interference of Russia and China are adding to a highly complex situation.
The Marshall Center's objective is to bring together the best and most capable rising defense and security experts from a variety of government ministries. Each course is geared toward a specific combination of mid- to senior-level career military officers and civilian government officials of equivalent rank. We strive for a balanced and diverse participant body, policy-makers and practitioners, men and women. 
Participants greatly benefit from our programs and the opportunity to network with like-minded professionals as well as add value to an ongoing dialog on security and defense related topics. Our goal is connect the right people to create a positive change for a more stable world. 
Event Details
Location
George C. Marshall European Center for Security Studies
Garmisch-Partenkirchen, Germany
How to Register
For application and deadline information, contact Marshall Center Registrar, your ministry point of contact, or the U.S. or German Embassy in your capital city.
Event Course Director
Portrait image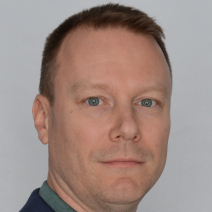 Benjamin P. Nickels, Ph.D.
Nomination/Registration Due Date