Image

George C. Marshall European Center for Security Studies
Portrait image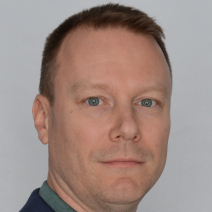 Benjamin P. Nickels, Ph.D.
Professor
Regional Security Studies
Areas of Expertise
European Relations with North Africa, Sub-Saharan Africa, and the Middle East
Migration, displacement, and demography and security
Irregular warfare, (counter) terrorism, and (counter) insurgency
Strategic Competition, geopolitics, and security cooperation
Academic Degrees
Ph.D. with distinction, History, University of Chicago
Master of Arts, History, University of Chicago
Bachelor of Arts with honors, Triple Major (History, French, History of Culture), European Studies Certificate, and Integrated Liberal Studies Certificate, University of Wisconsin
Dr. Nickels is the course director for European Security Seminar South. His research focuses on political violence, threat perception and analysis, counterterrorism and counterinsurgency, demography and migration, and strategic competition and security cooperation. He specializes in relations between Europe and North/West Africa and wrote his dissertation on the Algerian War of Independence.

He is co-author of On the Periphery: Containing the Spread of Violent Extremism and Terrorism in Africa (Stellenbosch: SIGLA, 2018), and his policy pieces have been published by the Carnegie Endowment for International Peace, London School of Economics, West Point Combating Terrorism Center, and Wilson Center, among other institutions. He has served on the editorial boards of the Marine Corps University Journal, World Affairs, and History: Reviews of New Books. He has been cited in major media outlets, such as The New York Times.
Fluent in French and familiar with Arabic, Dr. Nickels has given hundreds of lectures and briefings in French and English at government meetings, international forums, and leading academic institutions, such as Georgetown, Oxford, and Harvard. He has received numerous fellowships, including a Fulbright Scholarship to Morocco and a Chateaubriand Fellowship in France.
Contact
gcmcpublicaffairs [at] marshallcenter.org
Downloads
Benjamin P. Nickels, Ph.D. Biography