Image

DoD graphic by M. Zachary Sherman
ESS-NATO-EU 21-03
Marshall Center Concludes Seminar on EU-NATO Cooperation
GARMISCH-PARTENKIRCHEN (Jan. 15, 2021) – The Marshall Center held a virtual one-week European Security Seminar on European Union-NATO Cooperation from January 11 to 15, 2021.
Fifty-eight participants from EU and NATO member states and partner countries across Europe and North America attended this course.
"Among the areas of cooperation, capability building, military mobility, and hybrid threats are a focal point of the ESS EU-NATO. Given the challenges posed by Russia, these are indeed main areas of concern," said Prof. Dr. Ralf Roloff, deputy dean for resident programs in the Marshall Center's College of International and Security Studies. "Given most recent challenges to democracy in EU and NATO countries as well as in partner countries, capacity building and resilience building of members and partners should be a focal point, too."
Topics included the genesis of EU-NATO cooperation, capability development, hybrid threats, military mobility, and the challenges posed by the COVID-19 pandemic.
To this end, the Marshall Center invited high-ranking speakers from the European Defense Agency, European External Action Service, the European Commission, the EU- and NATO-run Centre of Excellence for Countering Hybrid Threats in Helsinki, the European Union Military Staff, and NATO.  
In addition, U.S., Dutch, and German representatives shared their views on transatlantic partnership and EU-NATO cooperation.
The course director of the ESS EU-NATO Cooperation, Dr. Sebastian von Münchow, said, "This one-week virtual course was about the new impetus and the new substance of EU-NATO strategic partnership. Remember, in 2016, the President of the European Council and the President of the European Commission, together with the Secretary General of the North Atlantic Treaty Organization, signed a Joint Declaration in Warsaw and in 2018, a subsequent declaration was signed in Brussels calling for swift and demonstrable progress in implementation."
He added, "All together, seven concrete areas of cooperation were identified. What does this mean for the twenty-one countries that are EU and NATO member states? We also discussed the impact for those countries that are solely NATO or EU members. And lastly, we talked about the influence of this cooperation for befriended countries along Europe's southern and eastern flanks."
The ESS EU-NATO Cooperation provided insights on selected concrete areas where cooperation between the two organizations has been enhanced. Overall, the participating representatives applauded enhanced cooperation between these institutions, which are seen as "natural allies" in times of great power competition and mutual challenges to a liberal, rule-based order. However, a lot of attendees voiced their views that cooperation must be deepened.
U.S. Army Lt. Col. Juan Murillo, the ESS deputy director said, "Virtual courses are not typically known for their active component, however, the participants' high-level of interaction during speaker panels and the seminar sessions made this one of the most active virtual courses I have ever seen."
Dr. Matthew Rhodes, the course's academic advisor, said, "This was an especially impressive group of participants. The inclusion of officials, including general officers, with substantial practical experience allowed these new alumni to network and learn from each other as well as from the Marshall Center faculty and outside experts."
"I am thankful for the very positive feedback from the participants for our course. They have asked the Marshall Center to keep EU-NATO Cooperation on the agenda and to offer similar programs for the future. We will certainly do so. And hopefully we will reconvene in Garmisch-Partenkirchen," said von Münchow. 
Event Details
Date
January 11, 2021 - January 15, 2021
Location
George C. Marshall European Center for Security Studies
Garmisch-Partenkirchen, Germany
Event Course Director
Portrait image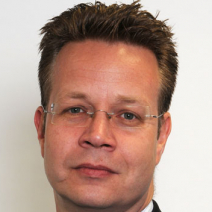 Sebastian von Münchow, Ph.D.
Nomination/Registration Due Date