Image

Portrait image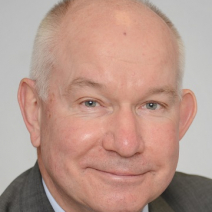 Fritz Rademacher
Professor
Regional Security Studies
Areas of Expertise
International security
Transatlantic relations
NATO
European security and defense, NATO-EU relations
Emerging and Disruptive Technologies and Innovation
Arms Control, Disarmament, and Non-Proliferation
Academic Degree
M.A., Political Science, History, and International and Public Law, Rheinische Friedrich-Wilhelms-Universitaet Bonn
Mr. Rademacher rejoined the Marshall Center in September 2020 as Professor of International and Security Studies, having previously served at the Center from 2006 – 2008.
Prior to rejoining the Marshall Center, Mr. Rademacher was the political advisor to the Supreme Allied Commander Transformation at NATO headquarters in Brussels. 
Over the past three decades, Mr. Rademacher has held senior positions at NATO and the EU dealing with a wide array of strategic and politico-military issues, including NATO-EU relations; NATO-Russia; NATO's interaction with partners in the Asia-Pacific; NATO defense policy, planning and cooperation; EU security and defense policy, including crisis management and relations with third countries, and EU operations and exercises. Nationally, he has worked at the German Ministry of Defense on politico-military affairs and bilateral relations, including with the Asia-Pacific. In his time at the German Foreign Ministry, he served as advisor to the German Delegation to the Conference on Disarmament, Geneva, during the final phase of the negotiations leading to the Chemical Weapons Convention. 
Mr. Rademacher has a sound background in academia and published on issues related to NATO policy, NATO-EU relations, arms control, and international security. He is a former Foreign & Commonwealth Office Scholar at St Antony's College, Oxford, a Visiting Fellow at the American Institute for Contemporary German Studies in Washington, D.C., and a Volkswagen Fellow and Assistant to the Director of Studies at the Stiftung Wissenschaft und Politik, SWP. Mr. Rademacher is a member of, inter alia, The International Institute for Strategic Studies (IISS), London, and the German Council on Foreign Relations (DGAP), Berlin.
Contact
gcmcpublicaffairs [at] marshallcenter.org
Downloads
Fritz Rademacher Biography