Image
fotosipsak/Getty Images
Marshall Center Professors Advise Georgia on New National Defense Strategy
By Dr. Sebastian von Münchow
College of International and Security Studies
George C. Marshall European Center for Security Studies
TBILISI– (Sept. 21, 2019) Dr. Valbona Zeneli, chair of the Strategic Initiatives Department, Professor Joe Vann, program director of the Countering Transnational Organized Crime and Dr. Sebastian von Münchow, director of European Security Seminar East at the George C. Marshall European Center for Security Studies traveled to Tbilisi to advise the Georgian Ministry of Defense in the drafting of the new National Defense Strategy Sept. 19 and 20.
The Georgian partners asked the Marshall Center to join the drafting process since it is known for its expertise in supporting similar endeavors in eastern European and Balkan countries such as Kosovo, said Dr. Mariam Tabatadze, deputy head of Defense Policy Division of the Ministry of Defense of Georgia.
The delegation from Garmisch-Partenkirchen held meetings with the involved Georgian staff, representatives of the U.S. Embassy and NATO. The Marshall Center professors also met with officials from the recently established National Security Council.
Portrait image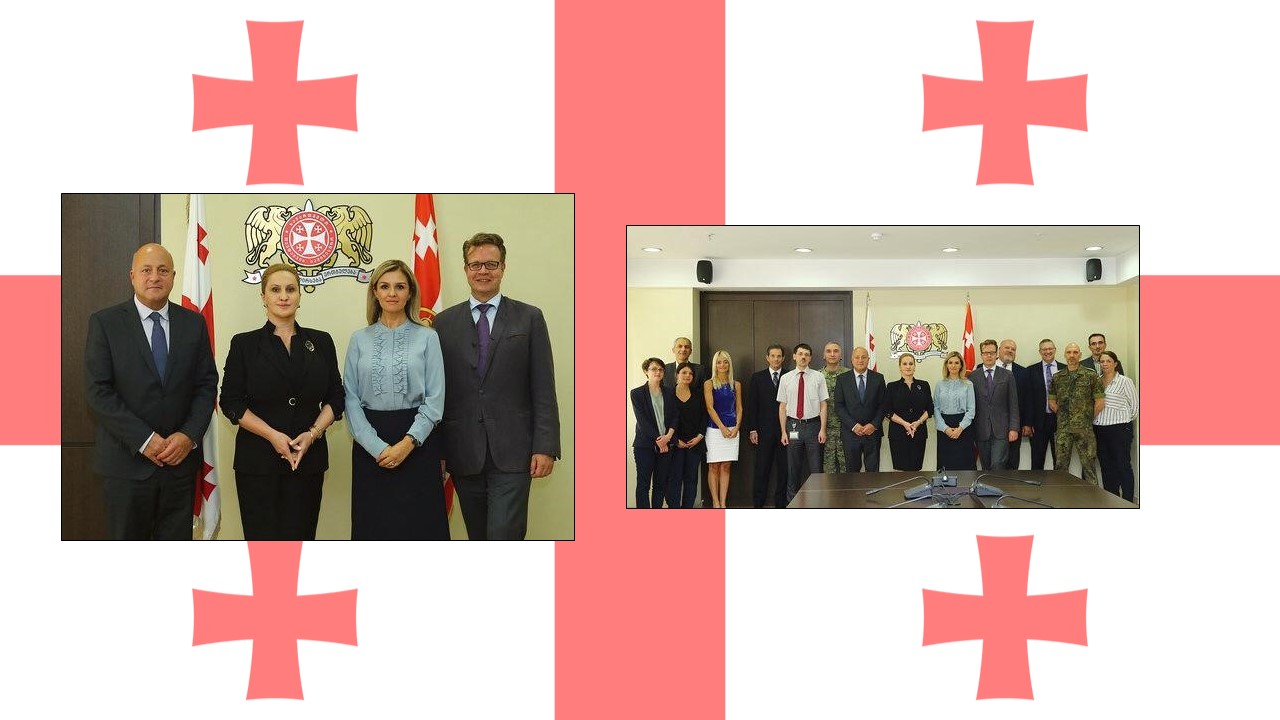 Courtesy Photo
The Georgian Deputy Minister of Defense Lela Chikovani met with the team and her in-house experts and emphasized the importance of drafting a sound security strategy that centered on a realistic assessment of Georgian defense capabilities, ensuring whole-of-society resilience and Tbilisi's deep desire for transatlantic security integration. 
The Minister also seized the opportunity to invite the Marshall Center college staff for a meeting in her office to underline the importance of the Marshall Center's role in supporting the drafting process. 
"I am very thankful that you came to Tbilisi to help us. The Marshall Center is very well known for its support to other countries that face similar challenges like Georgia. Your expertise on formulating security strategies is most welcomed," said Chikovani.
When Zeneli, Vann and von Münchow visited the Georgian Chancellery-located National Security Council, it held a long meeting with its recently appointed head, Kakhaber Kemoklidze. He explained the new set-up of the NSC, its mandate and functioning in the overall security architecture of Georgia.
"I was amazed by the pre-work of our Georgian partners in drafting this new defense strategy. I was involved in many similar processes throughout my career. I can clearly say that our partners here in Tbilisi are well advanced. I am convinced that this new strategy will be an excellent document and will guide and inform the roles of the involved ministries, institutions and armed units," Vann said.
"I was impressed by how the MoD team crafted a well-informed document that accounts for the major challenges that Georgia has to contend with as part of its National Military Strategy. Georgia will have a good strategy with which can be the foundation for decisions over the next decade," said Zenenli.
von Münchow said, "And, yet another visit in one of our partner countries where you meet and discuss with officials who were once participants in Marshall Center's resident courses in Bavaria. Years later, you meet them again. And, one can only conclude that our activities in Garmisch-Partenkirchen did contribute to capability and capacity-building."