Image
Marshall Center Professor J.K. Wither Publishes Chapter in New Book
By College of International Security Studies
George C. Marshall European Center for Security Studies
GARMISCH-PARTENKIRCHEN, Germany (Feb. 15, 2022) - James K. Wither, Professor of Security Studies and Terrorism at the George C. Marshall European Center for Security Studies, recently published a book chapter in "Encyclopedia of Violence, Peace, and Conflict." "Trends in Warfare" examines the trend toward total forms of war in the 19th and 20th centuries, the impact of nuclear weapons, the decline in the number and magnitude of interstate wars, and the rise of irregular and hybrid forms of warfare. In addition to an analysis of developments in technology and strategic thinking, the article traces the impact of political, economic and social changes on warfare. The final sections discuss the main themes in the evolution of warfare in the first decades of the 21st century.
Portrait image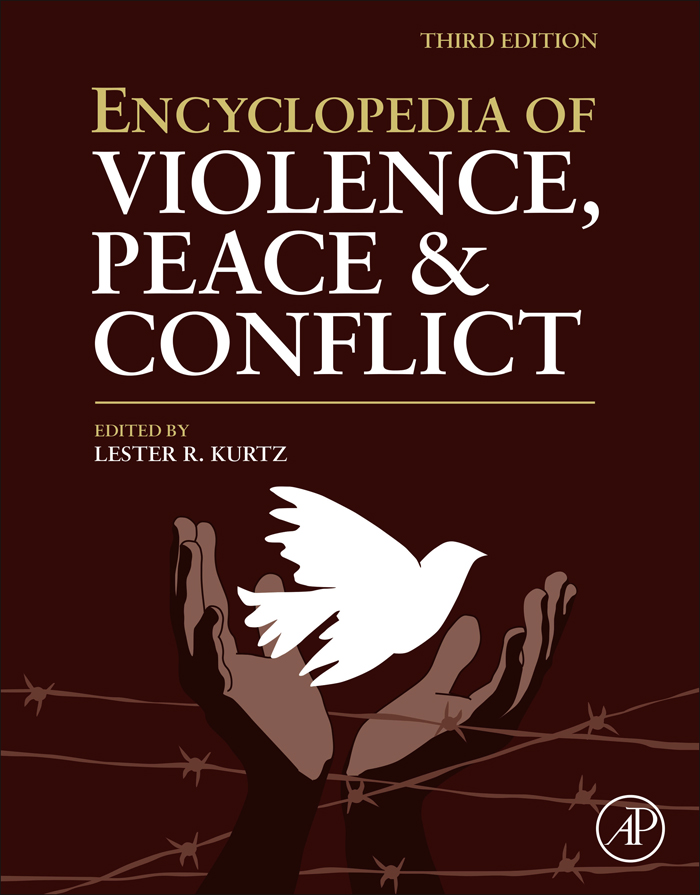 Elsevier
The George C. Marshall European Center for Security Studies in Garmisch-Partenkirchen, Germany, a German-American partnership, is committed to creating and enhancing worldwide networks to address global and regional security challenges. The Marshall Center offers fifteen resident programs designed to promote peaceful, whole of government approaches to address today's most pressing security challenges. Since its creation in 1992, the Marshall Center's alumni network has grown to include over 13,715 professionals from 155 countries. More information on the Marshall Center can be found online at www.marshallcenter.org.
This book reflects the views of the author and is not necessarily the official policy of the United States, Germany, or any other governments.