Image

DoD graphic by M. Zachary Sherman
Marshall Center Hosts a Virtual Seminar with Alumni on COVID-19, Mediterranean Migration
By U.S. Air Force Capt. Margo Shields
Foreign Area Officer
George C. Marshall European Center for Security Studies
GARMISCH-PARTENKIRCHEN, GERMANY (June 19, 2020) – The George C. Marshall European Center for Security Studies hosted a Virtual Outreach Seminar entitled "The Coronavirus and the Mediterranean Crossing: Irregular Migration during a Pandemic" June 17.
The event brought together 12 Marshall Center alumni and subject matter experts from Europe, Africa, the Middle East and the United States.
The purpose of this event was to generate insights and recommendations regarding COVID-19 humanitarian, political, and security impacts on migration from the Middle East and Africa to Europe.
Tens of thousands of migrants attempt the crossing – from East to West and from South to North – every year, usually taking the Eastern (Turkey/Greece), Central (Libya/Italy), or Western (Morocco/Spain) route.
"The number of migrants crossing the Mediterranean Sea usually rises and peaks in summer and early fall," said Dr. Ben Nickels, course director of the Europe-Africa Security Seminar and faculty lead for the seminar. "So we turned to our robust network of engaged alumni from around the world to consult on a timely issue, in order to share considerations with professionals managing migration during the pandemic."
Portrait image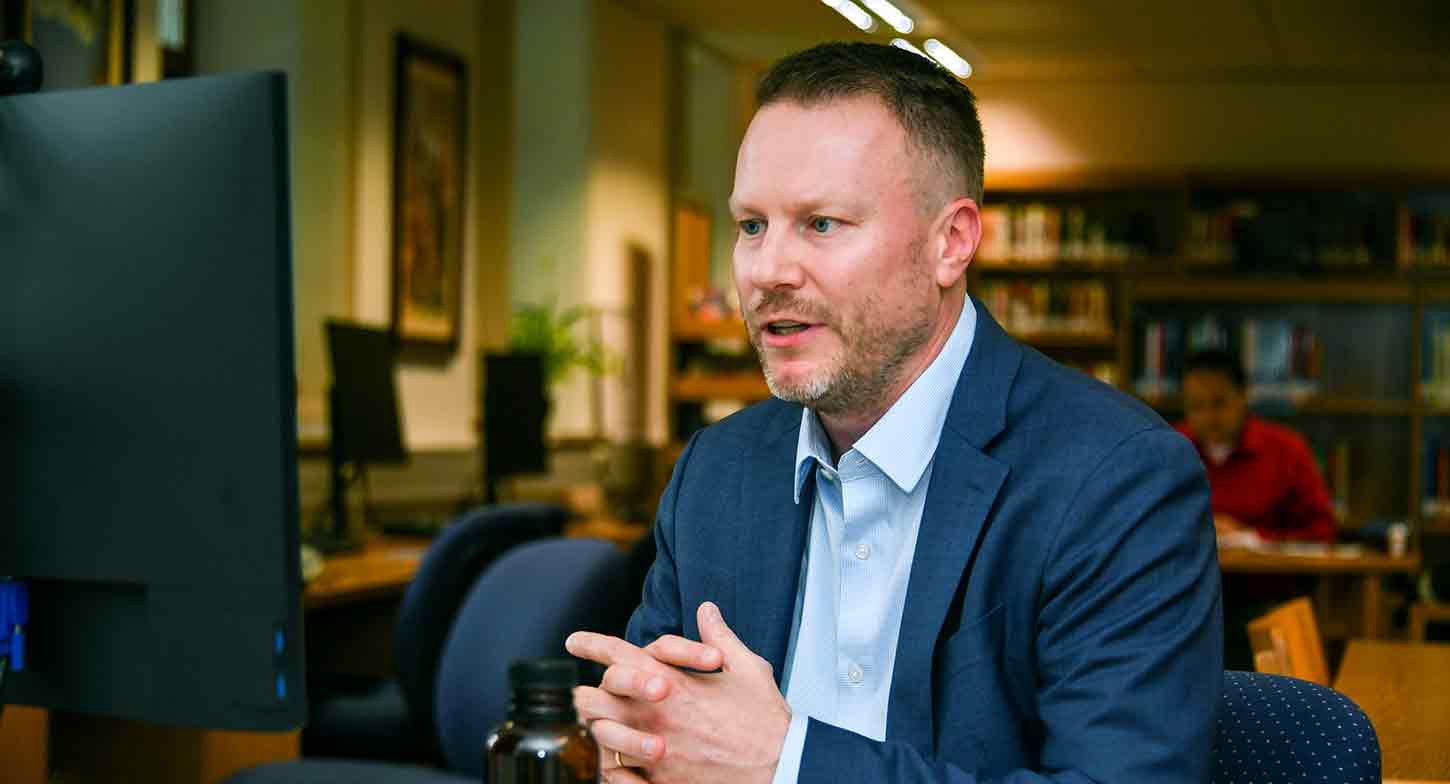 DoD photo by Sergeant 1st Class Mikki Sprenkle, U.S. Army
The seminar examined several themes. There was a discussion of departure dynamics, including how closed borders, lockdowns, and tightened surveillance of human movement are altering migration patterns.
Participants discussed how the virus may affect distribution of new arrivals across the European Union, and how political discourses around migrants are shifting with the pandemic. The seminar also looked at special COVID-19 considerations in responding to migrant ships at sea and in handling migrant centers.
"The coronavirus' impact on refugee and migrant camps depends on factors like resource delivery and camp management," said Marshall Center alumnus, Dr. Cüneyt Gürer, after participating in the seminar. "We must also keep in mind that, despite awareness campaigns about COVID-19, migrants may have different priorities, and overcrowded camp conditions do not always allow social distancing."
Results from the seminar will be published as a Marshall Center Perspectives paper that considers both the immediate direct effects and the likely secondary repercussions of COVID-19 on Mediterranean migration.
The George C. Marshall European Center for Security Studies in Garmisch-Partenkirchen, Germany, a German-American partnership, is committed to creating and enhancing worldwide networks to address global and regional security challenges.
The Marshall Center offers 11 resident programs designed to promote peaceful, whole of government approaches to address today's most pressing security challenges.
Since its creation in 1993, the Marshall Center's alumni network has grown to include more than 14,000 professionals from 157 countries.
More information on the Marshall Center can be found online at www.marshallcenter.org.