Image

fotosipsak/Getty Images
Marshall Center Hosts 'Next Steps to NATO' Seminar in North Macedonia
By Emma Bareihs
Public Affairs Office
George C. Marshall European Center for Security Studies
SKOPJE, North Macedonia (May 31, 2019) – The George C. Marshall European Center for Security Studies conducted the "Next Steps toward NATO" special seminar here May 29 and 30.
The seminar focused on important topics identified by North Macedonian officials for moving forward with their completion of NATO accession. President of the National Assembly Talat Xhaferi opened this seminar at the Parliament.
The Marshall Center has a network of more than 13,300 alumni, of which 250 are from North Macedonia.
Retired U.S. Air Force Brig. Gen. Dieter Bareihs, Marshall Center's U.S. deputy director, gave opening remarks alongside U.S. Chargé d'Affaires Micaela Schweitzer-Bluhm and German Ambassador Thomas Norbert Gerberich.
Portrait image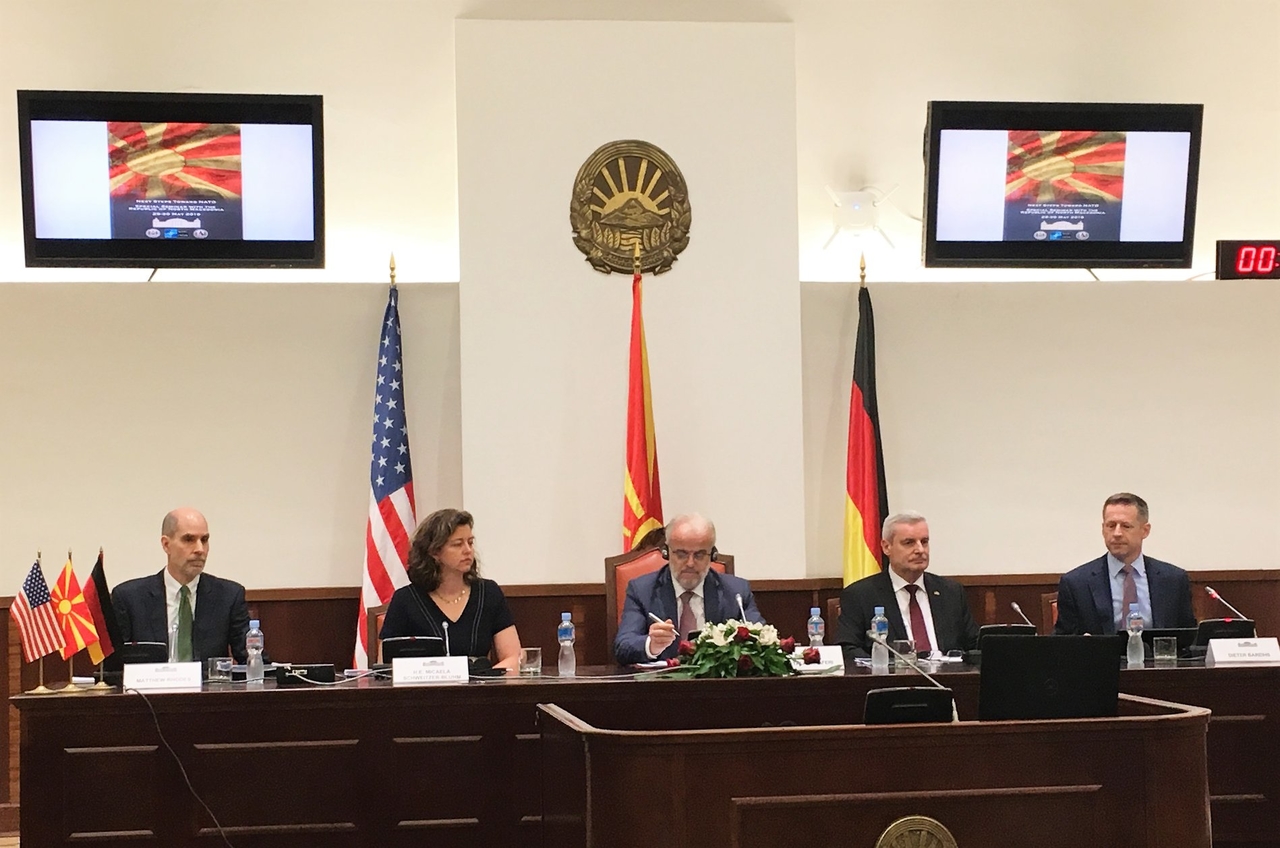 Courtesy Photo
It is a turning point for the country, as 13 countries' parliaments have already ratified North Macedonia's NATO accession protocols.
"U.S. ratification is well underway," Schweitzer-Bluhm said in her opening remarks.
 "This is a historic time for North Macedonia," Bareihs said.
"NATO Allies' invitation to start accession talks for your country to join them as NATO's 30th member confirmed two things." He continued, "The hard work you have done to prepare for membership and also North Macedonia's promise and potential to add to NATO's strength as we confront this century's diverse security challenges together."
Schweitzer-Bluhm welcomed the new relationship with North Macedonia at the seminar.
"When you join NATO, we will not just be partners; we will be Allies," she said. "We will enjoy a deeper relationship and a deeper commitment to each other."
Other participants in the seminar included Members of the Parliament, Marshall Center alumni and NATO experts.
The discussions are intended to better prepare the nation for their role overseeing and supporting NATO obligations and commitments, said Schweitzer-Bluhm.
"We will support North Macedonia on this way. All these efforts are also central parts of NATO and EU integration processes," Gerberich said.
Bareihs emphasized that the interactive seminar is intended to help North Macedonia "hitting the ground running" as a successful new ally.