Image

fotosipsak/Getty Images
Marshall Center Hosts Command, Control Seminar in Kyiv
By Cmdr. John Ager
College of International and Security Studies
George C. Marshall European Center for Security Studies
KYIV (July 5, 2019) – The George C. Marshall European Center for Security Studies, in cooperation with the General Staff of Armed Forces of Ukraine and the Ministry of Defense of Ukraine, conducted a seminar entitled "Implementing Command and Control (C2) Transformation" for military officers and government civilian leaders here June 11 and 12. 
The event took place on the premises of the Diplomatic Academy in downtown Kyiv.
In his opening remarks, retired U.S. Army Lt. Gen. Keith W. Dayton, director of the George C. Marshall European Center for Security Studies in Garmisch-Partenkirchen,  Germany, praised the "fundamental turn [the Ukrainian participants] are making" and pointed out that the C2 Transformation project "is a turn toward the Euro-Atlantic community that will benefit future generations of Ukrainians."  
During the seminar, five experts from the U.S., Canada, and Lithuania, along with military officers from the General Staff of Ukraine shared their knowledge of NATO C2 principles, discussed the development of plans to transform the C2 structure within the Armed Forces of Ukraine, and conducted open conversations about the best methods for collaboration between Ukraine and international advisors. 
The event kicked off with opening remarks from Dayton, Anatolii Petrenko, the deputy minister of Defense for European Integration in Ukraine, and Col-Gen. Ihor Kolesnyk, the first deputy chief of staff the General Staff in Ukraine.
During the first part of the seminar, Jill Sinclair, the senior defense advisor to the Minister of Defense of Ukraine from Canada, discussed the democratic civilian oversight and the importance of separating policy development from policy implementation.  Additionally, retired U.S. Air Force Brig. Gen Jeffrey McDaniels provided insight on the topics separating force generation from force employment and joint operations and Brig. Gen. Gintautas Zenkevicius, from Lithuania, presented his views on the concepts of command within the NATO context. 
During the next portion of the seminar, members of the General Staff of Ukraine who are charged with implementing the program to transform the C2 structure of the Armed Forces of Ukraine briefed the status of seven different projects that are part of the transformation and discussed methods for creating a structure that operates in accordance with NATO C2 principles.
The seminar concluded with a session on building vision and mission statements led by Michael McCarthy, from the Institute for Strategic Governance, held a discussion of effective collaboration with international advisors led by Brig. Gen. Craig King of the Canadian Armed Forces. 
The event was seen as a significant step forward for the Ukrainian-led effort to transform their C2 structure in accordance with NATO Principles on C2.  In discussing the value of the seminar, McCarthy said that "the results were phenomenal and showed the importance that the General Staff of the Armed Forces of Ukraine places on succeeding on this project."
Portrait image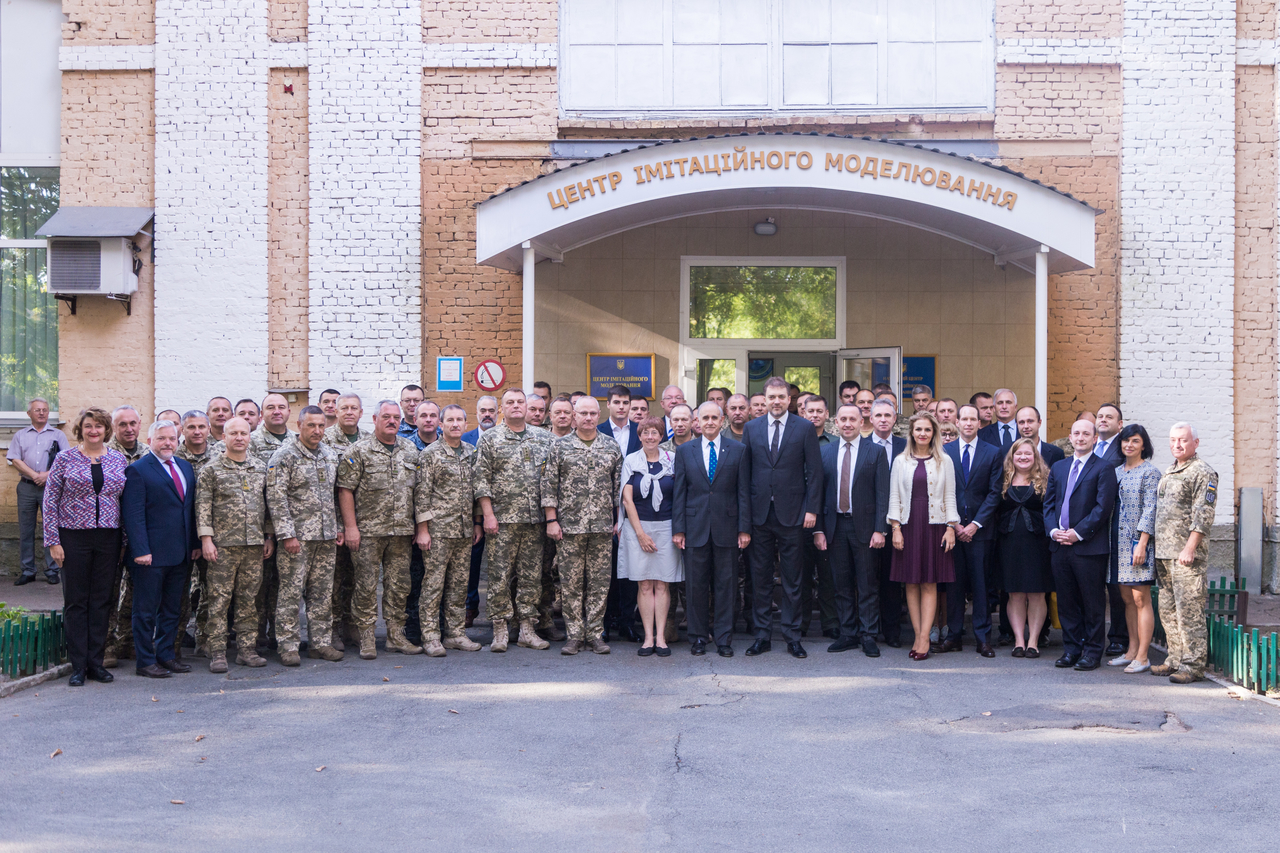 Courtesy Photo