Image
fotosipsak/Getty Images
Marshall Center Delegation Attends Transatlantic Cooperation Reception
By Public Affairs
George C. Marshall European Center for Security Studies
BERLIN (Aug. 28, 2019) – Retired Brig. Gen. Johann Berger, German deputy Director at the George C. Marshall European Center for Security Studies, attended the annual reception by Peter Beyer, member of the Christian-Conservatives in the German Federal Parliament, Aug. 28 in Berlin.
Peter Beyer is also the Coordinator of Transatlantic Cooperation in the Field of Inter-Societal Relations, Cultural and Information Policy. In this capacity, he attended the sixth Loisach Group Meeting in February at the Munich Security Conference in Munich. The Loisach Group is a partnership between the Munich Security Conference and the Marshall Center that focuses on enhancing the security partnership between the U.S. and Germany while promoting an enduring strategic dialogue between these partners.
Portrait image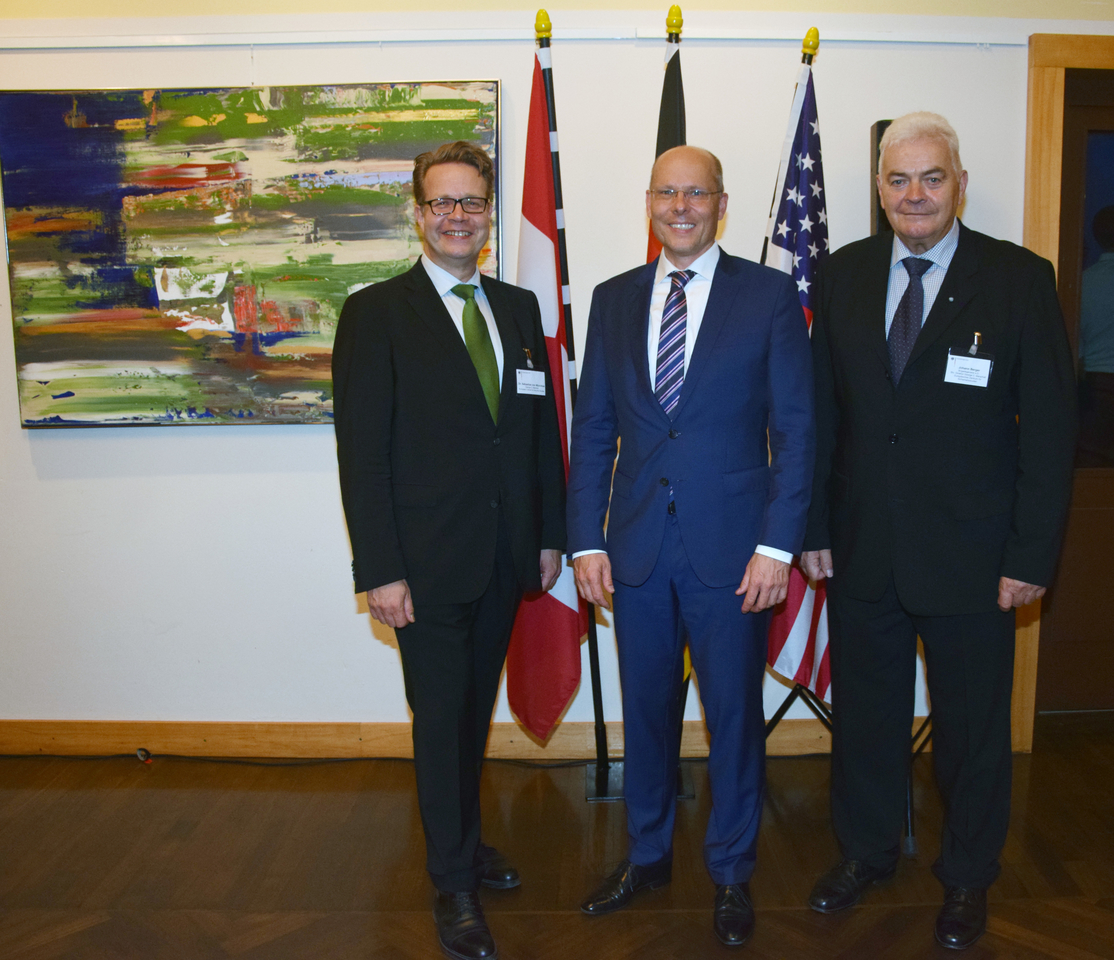 Courtesy Photo
Prior, he addressed the participants of the Program on Applied Security Studies at the Marshall Center in Garmisch-Partenkirchen in 2018. Offered annually, PASS provides graduate-level education in security policy, defense affairs, and international relations for early- to mid-career security sector practitioners from governments around the globe.
Traditionally, the Coordinator invites U.S., Canadian and German key actors of the Berlin-based Transatlantic Community to a reception at the International Club of the German Federal Foreign Office.
This includes senior German diplomats serving in the Embassy in Washington D.C. and in various consulates, key staff of the U.S. and Canadian embassies in Berlin, representatives from German political parties, the capital-based think-tank community, representatives of civil society and major German industrial companies. For the first time, the George C. Marshall Center was invited.
"I always like to remember my speech in Garmisch-Partenkirchen," said Peter Beyer. "I kept in mind this very positive atmosphere and an auditorium with around hundred junior officials from around the world. I would have loved to stay longer and enter discussions with the Marshall Center course participants." 
Berger said, "It seems that our Marshall Center became quite a player in the transatlantic relations. I was amazed to see how many guests turned to us and had insight knowledge about the Marshall Center's mission and daily work."
"This reception was a great occasion to liaise with German officials who are involved in other Marshall Center activities, for instance Balkan 360. I concur with General Berger. We became quite known for our work. And it is great that senior officials show interest to provide speeches in our College in Bavaria," said Dr. Sebastian von Münchow, Marshall Center's
At the end of the event, the Coordinator of Transatlantic Cooperation assured General Berger and Dr. von Münchow that he would like to return to Garmisch to provide another presentation. "But next time, give me more time to talk with your students!" he added.