Image
Expert Panel Discusses Deterrence by Denial in Northern Europe
The George C. Marshall European Center for Security Studies held an online seminar to analyze the impact of Finland's and Sweden's NATO accession on security in Northern Europe Mar. 22.
The event, which drew over 35 participants representing 17 countries, was part of the European Security Seminar North. 
The starting point was an Atlantic Council report, published in January by Anna Wieslander, Eric Adamson and Jesper Lehto, titled, "Securing Northern Europe within NATO. Sweden and Finland as New Allies."
Anna Wieslander, Director Northern Europe at the Atlantic Council, was invited to present the key ideas of the report. She proposed to use Finland's and Sweden's NATO accession as an opportunity to strengthen NATO's posture in the North. Suggesting to view the Baltic Sea, the North Atlantic and the Arctic as one militarily and politically strategic area, the report calls for the creation of a "deterrence-by-denial" bubble over Northern Europe, aimed at deterring Russia from adversarial actions in the region. Such a bubble would include a solid air and missile defense structure, airspace dominance, undersea dominance, and increased use and integration of intelligence, surveillance and reconnaissance. Such an initiative would have to be underpinned by a strengthened robustness and resilience across allied territory and accompanied by a joint Northern agenda setting within NATO, including not only the Nordic and Baltic states, but also the UK, Germany and Poland.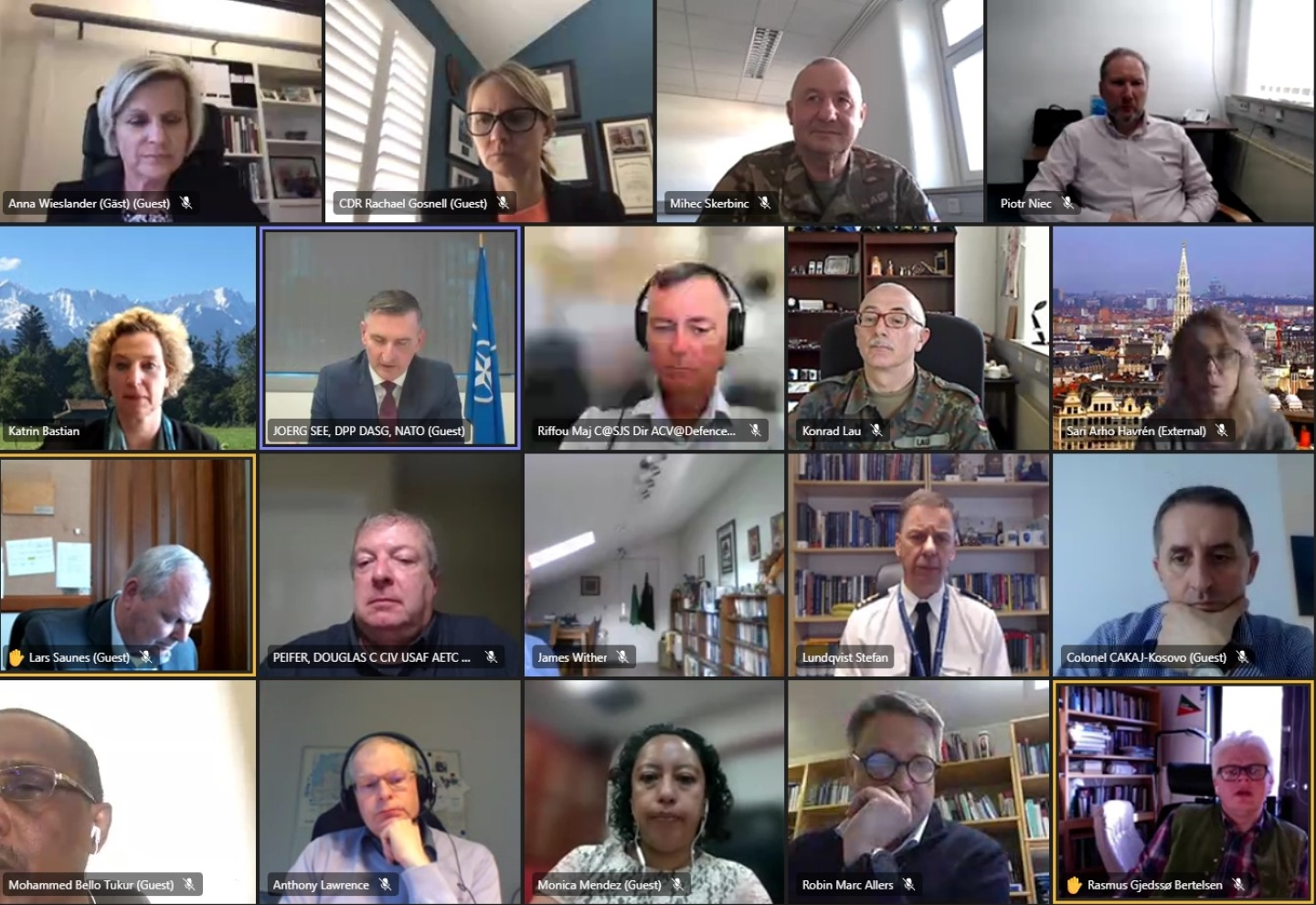 Joerg T. See, Deputy Assistant Secretary General Defence Policy and Planning at NATO Headquarters, responded with a view from NATO. He welcomed Sweden's and Finland's ambitions to play an active and crucial role within the Alliance to enhance security in Northern Europe and to deter Russia, especially with a view to the 1.340 km long Finnish-Russian border that is to become a NATO border. Reflecting on Russia's invasion in Ukraine and its annexation of Crimea in 2014, he illustrated how NATO has continuously invested more efforts in deterrence and defense since then. At the Madrid Summit in 2022, 30 Allies agreed to a new and more ambitious baseline for NATO's deterrence and defense posture. The doubling of its Battle Groups from four to eight on its Eastern Flank is testimony of NATO's increased presence and visibility. See emphasized that deterrence in Northern Europe is an integral part of NATO's overall deterrence and defense posture, which requires a holistic 360-degree approach to operational planning and operational readiness to defend Europe. 
Rachael Gosnell, U.S. Navy, and Program Director of ESS-North, emphasized the importance of further examining the report's findings. The High North is at a unique inflection point, providing an opportunity to reexamine how to strengthen regional deterrence and defense capabilities. In particular, logistical and infrastructure shortcomings in the North will be critical for missions to be successful. She also reminded the audience of the need to think short, mid- and long-term, and highlighted the challenges of abandoning communication channels with Russia. Finland's and Sweden's accession to NATO need to be flanked with mechanisms that do clearly communicate the Alliance's intent and capabilities, but that also have the ability to deescalate. A robust discussion among participants further explored the report and deterrence challenges in the High North.
The next ESS-North seminar will take place in Garmisch-Partenkirchen from Sep. 11-15, 2023.