Image

European Security Seminar-North (ESS-N)
Introduction
This one-week seminar, co-hosted with the Ted Stevens Center for Arctic Security Studies, focuses on the security environment in the European High North. The European High North is unquestionably the most populated, economically developed, and militarized region of the Arctic. The impacts of intersecting climate, economic, environmental, and security trends will be felt most vividly in this sub-region. ESS-N seeks to explore both challenges and opportunities, while analyzing both national and global interests. The 2023 seminar will assess to what extent the Arctic-Seven (U.S., Canada, Norway, Finland, Sweden, Kingdom of Denmark, and Iceland) can pursue a productive Arctic agenda. Implications of climate change, economic and social development, and scientific cooperation have to be managed in this new security environment, while ensuring cooperative security enables regional stability and prosperity.
Objectives
Enable dialogue and strengthen cooperative networks to advance mutual understanding and capacity for addressing regional security challenges, building civil-military resilience, and development of policy recommendations
Establish a foundation for broader security discussions based on sub-regional focus on the European High North and Baltic areas • Assess spillover effects of the Ukraine conflict into the High North
Explore the scope and content of Arctic cooperation without Russia as the biggest Arctic state
Analyze and understand the strategic impact of Finland's and Sweden's accession to NATO on the European High North
Assess the prospects for continued/future cooperation between Russia and the West on long term management and mitigation of regional challenges such as climate change
Develop strategic insights for policymakers
Methodology
The ESS-N methodology centers on daily plenary sessions – to include keynote and panel remarks – where subject matter experts present their perspectives, which then guide discussions in smaller seminar groups. The seminar icebreaker and dinner allow further opportunities for networking and the exchange of ideas. This seminar brings together mid to senior level security practitioners, policymakers, and academic experts representing Arctic states and key stakeholders together in a Chatham House rule format to exchange perspectives and develop actionable recommendations.
Event Details
Date
September 11, 2023 - September 15, 2023
Location
George C. Marshall European Center for Security Studies
Garmisch-Partenkirchen, Germany
Event Course Director
Portrait image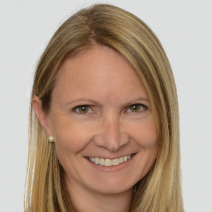 Commander Rachael Gosnell, U.S. Navy