Image

Conference in Croatia advances NCO security cooperation
The Second Annual Conference of Non-Commissioned Officer Academies and Schools, held from Sep. 18-20 in Split, Croatia, celebrated a resounding milestone in NCO professionalism with the launch of the NCO School Instructor Development Reference Curriculum. Co-implemented by the NATO International Staff and the Partnership for Peace Consortium, and hosted by the Croatian Ministry of Defense, this conference emerged as a pivotal moment in fortifying NCO Corps across NATO and partner nations.  
Integral to the broader noncommissioned officer development initiative, this conference addressed the urgent need to bolster professionalism, recognizing their indispensable role in modern military operations. It built upon the legacy of prior NCO education workshops, fostering collaboration among NATO allies and partner nations.
Distinguished speakers, including Tom Goffus, NATO Assistant Secretary General of Operations, and Maj. Gen. Slaven Zdilar, Commander of the Croatian Defence Academy, set the stage for substantive discussions.
Goffus opened the NCO Conference, saying, "A strong, vibrant, innovative noncommissioned officer corps is the hallmark and engine of successful, western, modern, democratic militaries. Since 2009, as part of DEEP [Defense Education Enhancement Program], NCO professional development teams have assisted partner nations through training and education to enhance the capabilities and effectiveness of professional NCO corps." 
Later, he added, "In response to growing demand, we are introducing the NCO School Instructor Development Reference Curriculum, intending to establish, develop or supplement professional development courses for instructors at NCO schools."
Zdilar welcomed attendees to Croatia and reaffirmed Croatia's commitment to supporting DEEP and promoting NCO development in partner countries, citing the importance of professional noncommissioned officers as the backbone of a modern and NATO interoperable military.
Multinational NCOs and professional military education experts engaged in meticulous deliberations, discussing the implementation of the instructor development guide, from roles and responsibilities to career advancement. These discussions drew from real-world experiences, including insights contributed by Ukrainian noncommissioned officers, offering invaluable lessons from the frontline. Delegates also embarked on rigorous discussions regarding the appointment and responsibilities of NCO School Commandants, fortifying the framework for their development.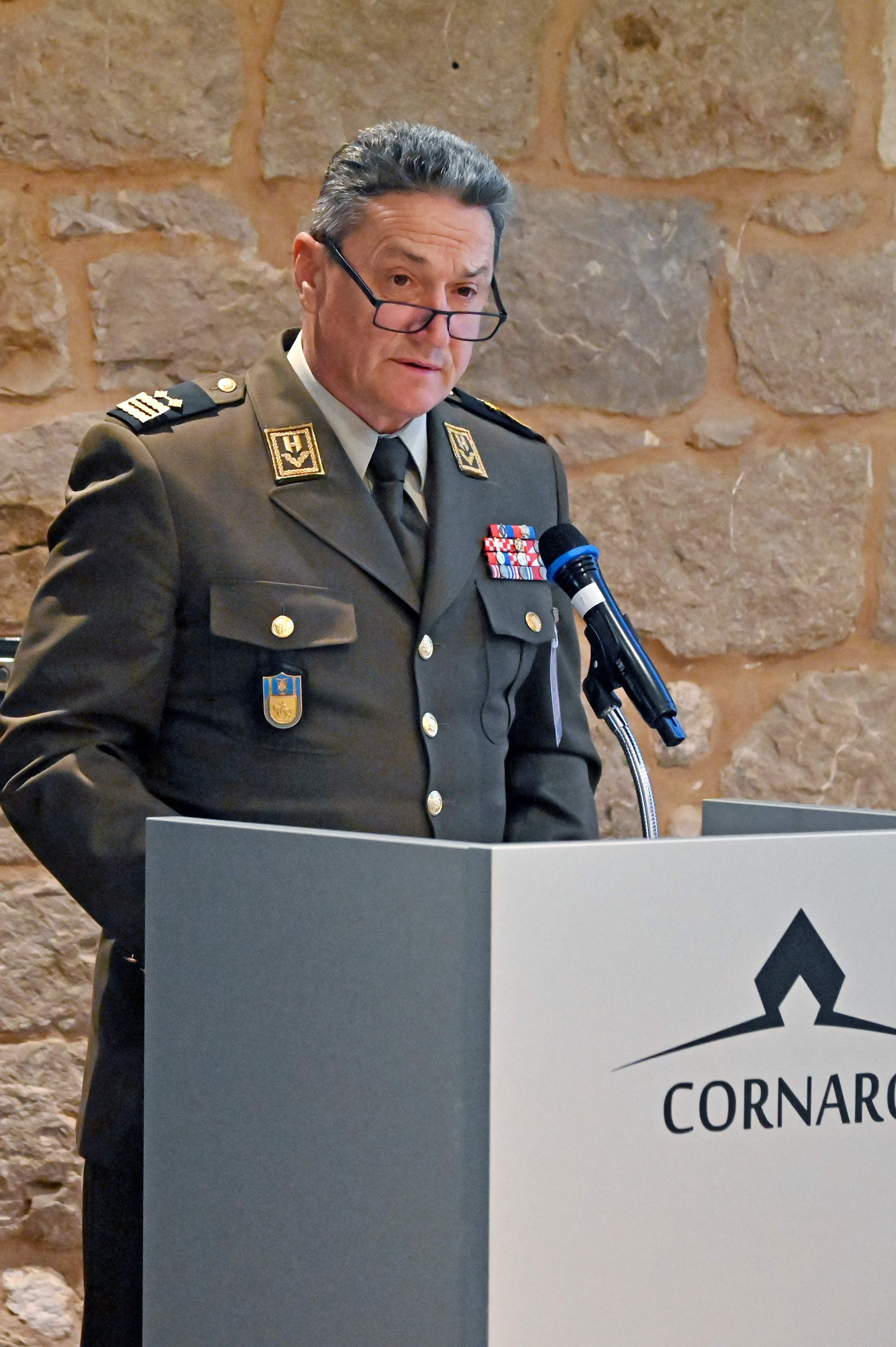 The conference provided thoughtful insights into advancing language development within international military education and delivered comprehensive perspectives on Bologna standards in military education. These discussions aligned with the broader objective of elevating noncommissioned officer's professionalism. Participants actively examined the NCO Professional Military Education Reference Curriculum, a pivotal component in shaping the future of their education, and multinational NCO Academies and Schools offered their perspective on implementation and opportunities for partner professional development.  
The conference extended the transformative dialogue on NCO professionalism and instructor development that began at the first Conference of Non-Commissioned Officer Academies and Schools in 2022. It facilitated important multinational cooperation among educational institutions, facilitated the exchange of best practices and pinpointed areas where NATO's DEEP can offer targeted support to partner countries.
This conference confirms DEEP's commitment toward equipping partner nation NCOs with the skills and knowledge essential for excellence in today's complex operational environments. This unwavering commitment further affirms the noncommissioned officer's pivotal role in preserving peace and security through the promotion of modern democratic military organizations.
For more information on the Instructor Development Reference Curriculum, see: NATO - Topic: Non-Commissioned Officer School Instructor Development Reference Curriculum