Image

DoD photo by Karl-Heinz Wedhorn
"Understanding Russian Strategic Behavior" published by Marshall Center Professor Graeme Herd
By College of International Security Studies
George C. Marshall European Center for Security Studies
GARMISCH-PARTENKIRCHEN, Germany (Feb. 14, 2022) – Dr. Graeme P. Herd, Professor of Transnational Security Studies and Chair of the Research and Policy Analysis Department at the George C. Marshall European Center for Security Studies recently published a new book, Understanding Russian Strategic Behavior. Dr. Herd's latest book explores the extent to which Russia's strategic behavior is the product of its imperial strategic culture and Putin's own operational code.  This work adds to the extensive body of knowledge that Dr. Herd has developed regarding Russian politics, foreign policy, strategic studies, and international relations.
Portrait image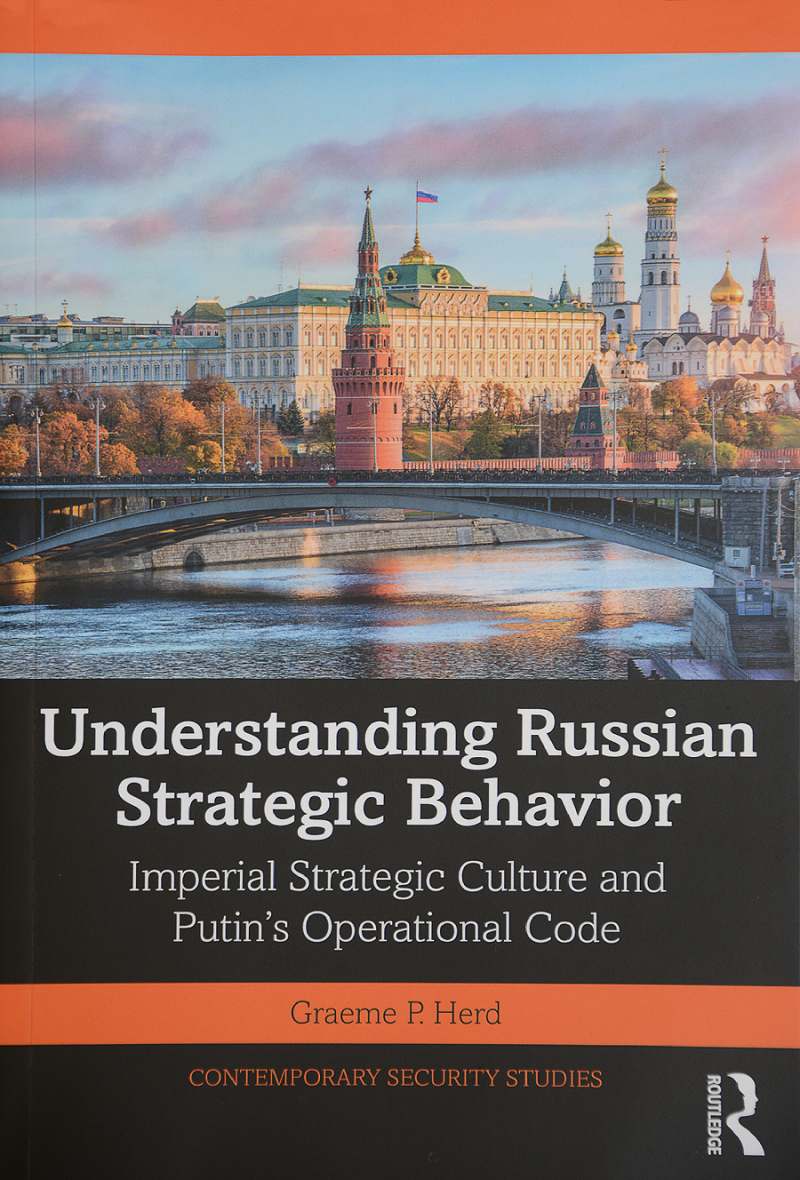 Routledge
The George C. Marshall European Center for Security Studies in Garmisch-Partenkirchen, Germany, a German-American partnership, is committed to creating and enhancing worldwide networks to address global and regional security challenges. The Marshall Center offers fifteen resident programs designed to promote peaceful, whole of government approaches to address today's most pressing security challenges. Since its creation in 1992, the Marshall Center's alumni network has grown to include over 13,715 professionals from 155 countries. More information on the Marshall Center can be found online at www.marshallcenter.org.
This book reflects the views of the author and is not necessarily the official policy of the United States, Germany, or any other governments.