Image

Seminar on Regional Security (SRS) 23-40
This three-week seminar specifically focuses on regional security issues in and around Europe and their relevance for broader Euro-Atlantic security. Central to the SRS course program is the examination of the influence of international actors on regional security and regional conflicts, as well as hybrid and irregular challenges occurring along Europe's borders, including within the Balkans, Eurasia, the Middle East and North Africa. Attention is also devoted to ways conflict management and engagement by the European Union, NATO, other international organizations and the respective societies is interwoven within regional security dynamics. The particular regional focus of this course acknowledges that local/national conflicts and crises can raise security challenges for neighboring and more distant states.
The Seminar on Regional Security emphasizes active learning methods, including seminar based group work and scenario exercises.
SRS is designed for participants at the mid-career military (major through junior flag officers) or civilian equivalent government officials who have clear professional interest in and background knowledge of regional security and/or transnational and international crisis management.
Event Details
Date
April 18, 2023 - May 23, 2023
Location
George C. Marshall European Center for Security Studies
Garmisch-Partenkirchen, Germany
How to Register
For application and deadline information, contact Marshall Center Registrar, your ministry point of contact, or the U.S. or German Embassy in your capital city.
Event Course Director
Portrait image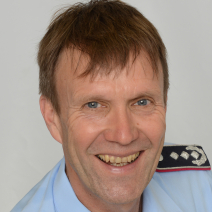 Colonel (DE) Stefan C.P. Hinz, German Air Force
Regional Security Studies