Image

Program on Countering Transnational Organized Crime (CTOC)
The Program on Countering Transnational Organized Crime (CTOC) focuses on the national security threats posed by transnational criminal organizations (TCOs). The course is designed for government officials and practitioners who are engaged in strategy and policy formulation. The desired outcome is the development of "whole of government" approaches to counter illicit trafficking and the associated activities of transnational organized crime.
The resident 24-day course on Countering Transnational Organized Crime is the foundational academic course of the CTOC Program. It focuses on transnational organized crime as a national security threat, and provides participants with a global view of how transnational criminal organizations actually threaten the national security of their countries.
Event Details
Date
February 14, 2023 - March 09, 2023
How to Register
For application and deadline information, contact Marshall Center Registrar, your ministry point of contact, or the U.S. or German Embassy in your capital city.
Event Course Director
Portrait image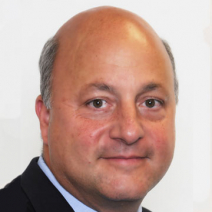 Joseph Vann
Transnational Security Studies