Image

DoD graphic by M. Zachary Sherman
Marshall Center Hosts a Virtual Seminar on Germany's EU Presidency
By Dr. Matthew Rhodes
College of International and Security Studies
George C. Marshall European Center for Security Studies
GARMISCH-PARTENKIRCHEN, Germany (July 6, 2020) — The outreach program at the George C. Marshall European Center for Security Studies hosted a "Germany's European Union Presidency and the Impact of COVID-19 on NATO and the EU" Virtual Outreach Seminar with 10 alumni and other experts July 2.
"The purpose of this event was to advance mutual understanding of the security dimensions of Germany's presidency of the Council of the European Union during the second half of 2020 and how German government plans to use this opportunity to promote closer EU-NATO cooperation have been affected by the coronavirus pandemic," said Dr. Matthew Rhodes, Marshall Center's area studies chair.
Professor Dr. Ralf Roloff, Marshall Center deputy dean, added "It is important to balance the great expectations for Germany's EU presidency with the diminished institutional role of the position under the Lisbon treaty. Germany's most important task over the next six months will be to work as an honest broker in bolstering the recovery and longer-term resilience of the EU and its partners."
Alumni and other experts from Belgium, Croatia, Germany, Hungary, Lithuania, Poland, Portugal, Romania, Slovakia and the United States also participated in this interactive video seminar. They shared their own hopes and expectations for Germany's EU presidency as well as ideas for steps to lay the groundwork for strengthening Euro-Atlantic security and EU-NATO cooperation going forward.
Portrait image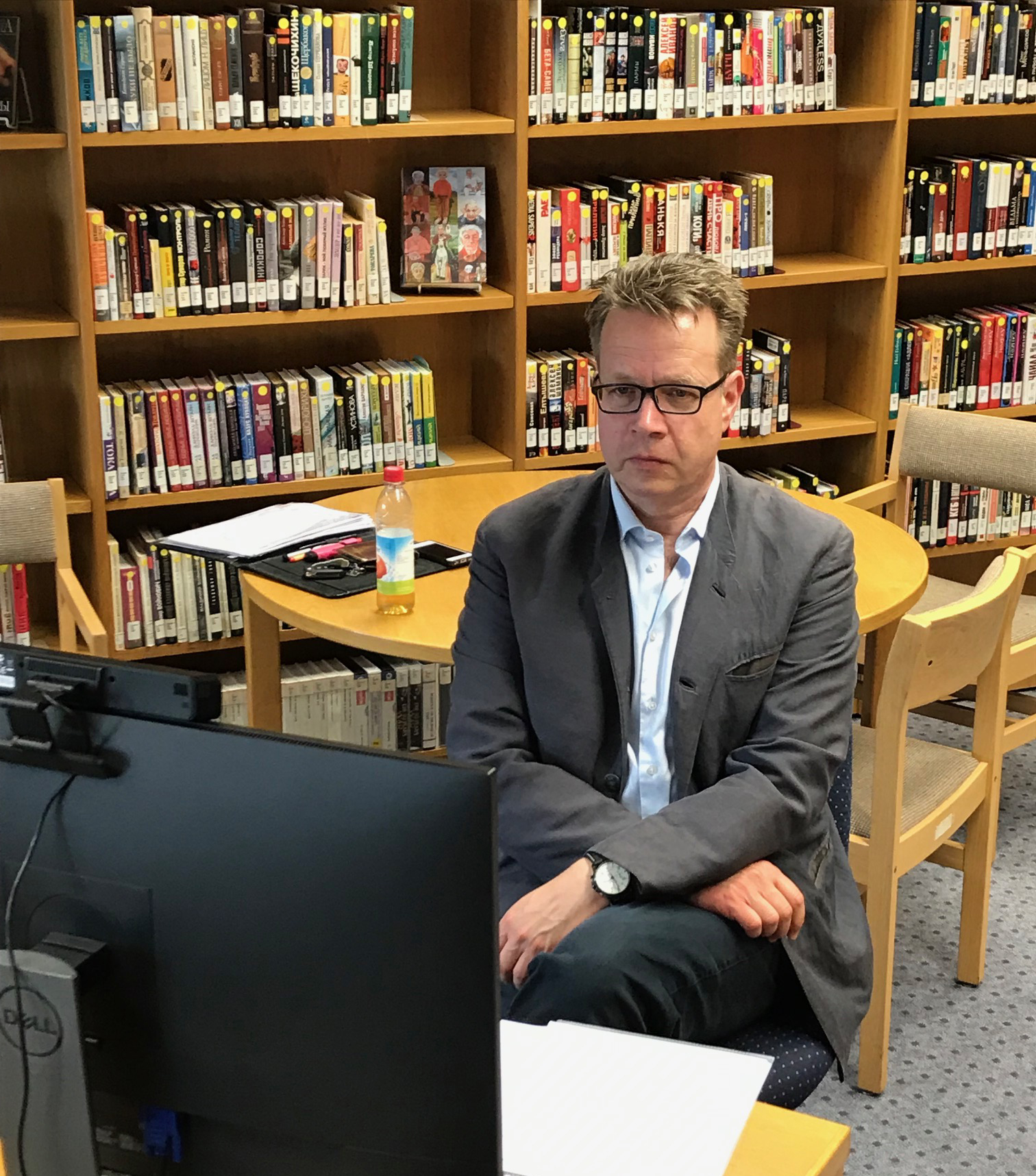 Craig Coder
Dr. Sebastian von Münchow, Marshall Center's program director for the European Security Seminar East, moderated the event, which addressed specific themes including general progress in EU-NATO relations under the institutions' 2016 and 2018 joint declarations on strategic partnership, potential impacts of COVID-19 on defense spending and other aspects of the European Union's multi-year financial framework, prospects for U.S.-EU strategic dialogue on China, military mobility and U.S. troop levels in Europe, and the current "bouquet" of strategic review initiatives such as an EU Strategic Compass and NATO 2030. 
The findings of the event will contribute to development of additional Marshall Center programs on EU-NATO relations over the coming year.