Image
Portrait image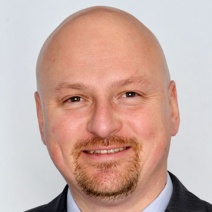 Dr. Tibor Kozma
Professor
Transnational Security Studies
Dr. Kozma started his police career in 1991 in Hungary. From 1994-1995, he conducted his police studies at the l'École Supérieure des Officiers de Paix in Nice, France. In 1997, he graduated from the Hungarian National Police Academy as a First Lieutenant. In 1997, he was assigned to a commanding police position in Debrecen, Hungary. In his police career, he has served in various mid-level leadership positions at the Debrecen Police Station and at the Hajdú-Bihar Police Headquarters.
His peacekeeping career started with his first deployment to Bosnia and Herzegovina. He served in the United Nations Peacekeeping Mission in Bosnia and Herzegovina (International Police Task Force) from 1999 to 2001. He returned to BiH as a member of the European Union Police Mission (EUPM) from 2002 to 2004 and from 2007 to 2009. In both occasions, he held the post of the Head of the EUPM Field Office North-West, Bosanska Gradiska, State Border Service. His unit mentored and monitored 300km+ of state border and assisted the BiH Border Police improve its duty performance.
From 2010 to 2015, Dr. Kozma was deployed to the United Nations Secretariat, serving in the Department of Peacekeeping Operations (DPKO). He was member of the West Africa Integrated Operational Team as police expert and liaison officer. He dealt primarily with West African peacekeeping missions to include the UN Mission in Liberia (UNMIL) and Côte d'Ivoire (UNOCI). Dr. Kozma assisted in setting up new peacekeeping operations in Mali (MINUSMA) and the Central African Republic (MINUSCA). He was also involved in the Ebola crisis management in West Africa during his tenure in New York.
In June 2016, Dr. Kozma joined the faculty of the College of International and Security Studies at the George C. Marshall Center. Dr Kozma departed in June 2020.
In 2004, Dr. Kozma received a Legal MA from the University of Debrecen. He also obtained a master's degree in Defense and Security Policy from the Zrínyi Miklós National Defense University, Budapest, Hungary.
In September 2016, he was awarded the title of PhD after the successful defense of his doctoral thesis, Applied Law Enforcement Organizational Models in European Union Member States and Possible Applications in the Development of Hungarian Law Enforcement Structures.
Publications
"From Adjusting to Rebuilding Police Institutions,"Connections: The quarterly Journal 13, no. 3 (2014): 87-94.
"Applied Law Enforcement Organizational Models," in European Union Member States and Possible Applications in Development of Hungarian Law Enforcement Structures, National University of Public Service; Doctoral School of Military Sciences (2015).
Contact
gcmcpublicaffairs [at] marshallcenter.org