Image

Portrait image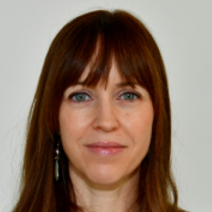 Andrea Gjorevski
Language Project Officer
PLTCE
Ms. Andrea L. Gjorevski is the Language Project Officer for English Language Programs at Partner Language Training Center Europe (PLTCE), a NATO Partner Training and Education Center at the George C. Marshall European Center for Security Studies in Garmisch, Germany. Her responsibilities include updating and improving programs and materials, as well as teaching, in PLTCE's NATO standardization courses for English language teachers and test developers, and in PLTCE's courses in specialized English. She also serves as a subject matter expert for testing and assessment.
Prior to her appointment at PLTCE, Ms. Gjorevski worked at the Defense Language Institute English Language Center (DLIELC). She taught ESL classes, worked as a curriculum developer and served as a supervisor, managing instructors and evaluating classroom performance in General and Advanced English. Additionally, she was the Oral Proficiency Interview (OPI) Program Manager for the English Testing Department. In this role, she oversaw the administration of and quality control for all OPI tests, provided professional development for the rater cadre and conducted a variety of OPI trainings.
During her time at DLIELC, Ms. Gjorevski served on a mobile training team (MTT) to Afghanistan, providing English language training for the Afghan National Army Commando Unit. She also traveled to Bulgaria with U.S. Army Reserve Officer Training Corps cadets to assist in their partnership program with the Bulgarian military. She participated in Interagency Language Roundtable (ILR) Summits and was an active member of the Speaking Skill Level Descriptors (SLD) Working Group. Finally, she was certified as a Vital Smarts Crucial Conversations coach.

Ms. Gjorevski holds a Master's degree in Applied Linguistics with an emphasis in TESOL from Texas A&M University Commerce and a Bachelor's degree in English from the University of Texas in Austin. In addition, she held a Texas State Secondary Education Teaching license, teaching sophomore and senior-level high school English for six years. Finally, she served as a Peace Corps volunteer in North Macedonia.
Contact
bilc [at] marshallcenter.org
Downloads
Andrea L. Gjorevski Biography