Image

DoD graphic by M. Zachary Sherman
Program on Countering Transnational Organized Crime (CTOC)
January 21 − April 1, 2021 / Course language: English
The George C. Marshall Center program on Countering Transnational Organized Crime (CTOC) focuses on the national security threats posed by a wide range of transnational criminal activities. This program examines how transnational criminal organizations impact a country's national security. The course is designed for government officials and practitioners who are engaged in policy development, law enforcement, intelligence, and interdiction activities aimed at countering illicit narcotics trafficking, terrorist involvement in criminal activity, and the associated elements of transnational crime and corruption.
Focus
The resident 24-day course on Countering Transnational Organized Crime is the foundational academic course.  It focuses on transnational organized crime (TOC) as a national security threat, and provides participants with a global view of how transnational criminal organizations (TCOs) actually threaten the national security of their countries.
The course examines the spectrum of illicit activity with an emphasis on counter-narcotics, counter threat finance, corruption, and state capture. The course attracts mid to senior level government officials from more than 100 countries around the world. The CTOC course teaches participants how to develop strategies and policies to address TOC. The course culminates with a capstone CTOC strategy development exercise that requires participants to work together to develop a CTOC strategy framework with policy recommendations that would serve as the basis for a national level strategy.
Curriculum
This course is taught by Marshall Center faculty, adjunct professors, and guest lecturers from various national and international law enforcement and security organizations. The course syllabus details how transnational organized crime has evolved into transnational enterprises that incorporate all forms of illicit activities. It details how the activities of transnational criminal organizations weaken state institutions, rule of law, and good governance.
The program consists of lectures followed by small group seminar sessions. This course is designed to provide participants with a twenty-first century view of how transnational organized crime represents a threat to national security.
Core Learning Objectives
Instill a comprehensive understanding of the threat that transnational organized crime poses to governments and civil society;
Detail the global movement of illicit drugs and money and the human enablers who facilitate their movement;
Examine how deficiencies in rule of law, governance, and institutions weaken national security institutions and serve to enable illicit traffickers;
Outline the goals and objectives of key international organizations aimed at combating the activities of illicit traffickers and transnational organized crime;
Examine best practices in countering transnational organized crime and determine opportunities to adapt and share successes.
English Language Enhancement Courses (ELEC)
The Marshall Center has its own language school – Partner Language Center Europe, which offers advanced and specialized classroom instruction in Arabic, English, French, Persian-Farsi, and Russian to more than 400 U.S. military and NATO/Partner attendees each year. Included in this are faculty professional development courses in language testing and classroom instruction and assessment. It is also a certified NATO Partner Training and Education Center. Contact the GCMC Registrar office for details on ELEC courses.
Virtual Events During COVID-19 Restrictions
Course Details
Location
Garmisch-Partenkirchen, Germany
George C. Marshall Center - European Center for Security Studies
How to Register
For application and deadline information, contact Marshall Center Registrar, your ministry point of contact, or the U.S. or German Embassy in your capital city.
Course Director
Portrait image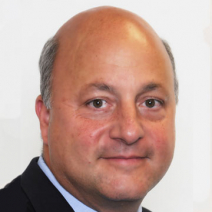 Joseph Vann
Transnational Security Studies