Image

DoD graphic by M. Zachary Sherman
Program on Applied Security Studies Main Modules Course (PASS MMC)
Introduction
PASS 2021 as PASS MMC
For "Green Zone Countries" (Participants who are allowed to travel to Germany based on the German RKI and/or U.S. EUCOM list):
7 September – 17 September 2021 Virtual (Home country)

20 September – 8 October 2021 Resident (Garmisch-Partenkirchen, Germany)
For "Red Zone Countries" (Participants who are not allowed to travel to Germany based on the German RKI and or U.S. EUCOM list):
7 September – 8 October 2021 Selected virtual participation (Home country)
Due to the ongoing current COVID-19 travel restrictions, also this year's Program on Applied Security Studies (PASS 2021) was changed to a much shorter version (PASS MMC) and will be offered in TWO parts. The first part will be a virtual / online course from September 7 – September 17, followed by a three-week intensive resident course in Garmisch-Partenkirchen, Germany from September 20 to October 8. Timeframe 19/20 September will be travel days/arrival day in Garmisch-Partenkirchen.
For "Red Zone Countries" this course will be offered as a full five weeks virtual event with selected topics (mainly lectures, Q&A, panel discussion but no one day field study and seminars; seminar participation will be only on a voluntary basis in a special virtual seminar break out room if requested).
Detailed Program Information
After delivering an account letter to the selected course participants and signing in to our Participant Portal, we will have an IT-testing session planned for September 2 to make sure that all participants are well connected and are able to use our Participant Portal. The course will officially begin with a virtual welcome on 7 September 2021, followed by daily virtual engagements to 17 September (1.5 hours to 3 hours a day). Participants will then travel to Garmisch-Partenkirchen on 19/20 September to attend a three-week intensive resident course phase, ending with graduation on 8 October. "Red Zone Countries" will continue the virtual engagement including the virtual graduation with mainly three hours a day.
The PASS MMC includes five modules in Course Preparation, International Security Studies foundations, key actors, regions and international organizations influencing security, current and future challenges, and mitigation strategies. PASS offers a learning environment in various formats: virtual and resident life as well as recorded lectures, seminars and panels. Due to the COVID-19 situation there is only a one-day field study planned to the NS Documentation Center, Munich for the resident participants. Seminar discussions during the resident phase are the most critical aspect of PASS and require an informed, engaged, and diverse participant body to be successful. The PASS also provides opportunities for application and analysis of the topics covered in the curriculum by executing exercises in our resident seminars.
Virtual PASS Information
Detailed instructions for the PASS virtual /online phase will be sent directly to the participants along with the confirmation letter. For GCMC virtual events, participants will need a computer with a broadband connection, a microphone and webcam. There will likely be a dial-in audio conference bridge as well in case students are unable to attend via the virtual meeting platform that is planned to be based on Microsoft Teams by using the Marshall Center Participant Portal.
Language Requirement
The PASS MMC is offered in English only and the required ECL is 80+ or the equivalent level ALCPT, NATO STANAG, TOEFL, CEFR or university courses. If ECL testing is not possible given COVID-19 restrictions, GCMC can waive the ECL and will accept verification of oral proficiency from the Embassy.
COVID-19 Information
All participants must agree to follow German and U.S. COVID-19 travel and hygiene restrictions (German Infection Protection Act (IfSG §28 and §30) as well as the rules of the Marshall Center Hygiene Concept. Due to changes in travel restrictions because of COVID-19, the Marshall Center will update invited participants about the latest COVID-19 requirements before travel to Germany for attendance in the three-week resident PASS program. This is part of our Course Preparation Module in the virtual phase.
Nomination & Application Information
Due to the COVID-19 requirement to maintain physical distancing requirements, we have reduced the total number of resident participants to thirty-five. We will accept qualified candidates until we reach the maximum number allowed for the in-resident portion and accept additional "red zone countries" applications for a full five weeks virtual course.
Nomination documents are due no later than 2 August 2021.
Course Details
Location
George C. Marshall Center - European Center for Security Studies
Garmisch-Partenkirchen, Germany

How to Register
For application and deadline information, contact Marshall Center Registrar, your ministry point of contact, or the U.S. or German Embassy in your capital city.
Course Director
Portrait image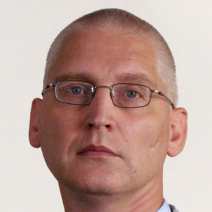 Col. (GS) Ralf Klewin-von Fintel
Program on Applied Security Studies (PASS)