Image

DOD graphic by M. Zachary Sherman
European Security Seminar-North (ESS-N)
August 30 - September 4, 2021 / Course language: English
The one-week seminar on the Arctic is embedded into the series of European Security Seminars (ESS) consisting of ESS-South, ESS-East, and ESS-North. The ESS-North primarily looks at the Arctic. The next ESS-North is scheduled to take place from August 30 to September 4, 2021 in Garmisch-Partenkirchen. The aim of ESS-N is to provide an opportunity for mid to high-level practitioners to discuss emerging challenges in the Arctic region and assess their impact on regional and global security. The exchange of insights among experts and a sound analysis of the current situation, opportunities, and risks will enhance participants' ability to think strategically about the Arctic region.
Background
The Arctic has long held significant geostrategic importance – from the earliest explorers and whalers through the Cold War.  Global warming and its impact on the Arctic is unquestionably driving change across the region, affecting the future security environment of the Arctic and even beyond.  In order to adequately assess regional challenges and opportunities, it is important to understand the economic, environmental, and security trends. Warming trends are now combining with improved technology to allow increased exploration and development of the region's natural resources. Demands of a rising global population, particularly food and energy needs, will drive Arctic economic development at sea and ashore. Yet this rising activity in the region brings increased concerns for the fragile Arctic ecosystem and protection of indigenous communities.
The increasingly accessible region has attracted numerous global stakeholders. Thus far, Arctic stakeholders have largely adhered to international laws and norms. The Arctic Council acts as a useful coordinating mechanism, though its mandate explicitly excludes security.  The Arctic has long been held to be a peaceful and stable region, yet the evolving economic and geopolitical interests may impact the future security of the region.  While regional militaries have historically operated in the Arctic, particularly in the undersea and air domains, it is clear that military activity is on the rise.  This Seminar will provide participants an opportunity to further examine the complex Arctic environment and provide strategic recommendations for regional stakeholders to address contemporary security challenges.
The Seminar Will Cover Three Case Studies
During the first two ESS-North seminars, the current Arctic landscape was examined with a focus on geostrategic importance and key geopolitical, geo-economic, and environmental issues. This third seminar will build upon those findings and participants will offer a sound analysis and evaluation of three different Arctic case studies – and how the findings may apply more broadly throughout the region.
Each case study will seek to understand, analyze, and evaluate a particular region of interest within the Arctic. These cases were specifically selected due to their complex implications across the geopolitical, economic, environment, and security spectrum.
Case Study 1 – Greenland. Participants will examine:
Impact of climate change on the environment
The political situation and Greenland's political aspirations
Economic potential and foreign direct investment initiatives
Greenlandic foreign relations
Security and military considerations
Role of indigenous communities
Case Study 2 – Svalbard Archipelago. Participants will examine:
Legal framework
Primary actors' positions
Additional signatories of the Svalbard Treaty-and their interests

Economic development –

Coal-mining to Tourist industries
Environmental concerns
International disputes
Security and military concerns
Case Study 3 – Yamal Peninsula and the Northern Sea Route. Participants will examine:
Oil and Gas in Yamal
Current projects
Effect of sanctions/ restrictive measures
Foreign investors / Clients
Environmental Impact
Climate concerns
Energy industry as a strategic political tool
Northern Sea Route
Current and projected transit and destination shipping
Application of UNCLOS – internal waters versus transit passage?
NSR Militarization
Based on the three case studies, the seminar will start discussing methods to achieve sustainable development while balancing the strategic interests of the national players.
Objectives
Analyze and evaluate the geopolitical, geo-economic and environmental risks, challenges, and opportunities for three cases (Greenland, Yamal, Svalbard)
Understand competing demands in the Arctic region based on the three case studies and discuss methods to achieve sustainable development while balancing strategic interests
Assess options and recommendations for further cooperation
Expected Accomplishments
This seminar will be conducted by subject matter experts from the George C. Marshall Center along with adjunct professors and guest lecturers offering diverse perspectives and expertise.  Participants are representatives of Arctic stakeholders, to include leading Arctic research institutions, security professionals, policymakers from Arctic Council member and observer states, industry, indigenous communities, and intergovernmental and nongovernmental organizations with Arctic interests.
The ESS-N is designed to promote discussion amongst participants. It further offers a unique forum to effectively capture the insights of participating professionals. This seminar will thus enable stakeholders to contribute to the Arctic policy debate and further discuss the role of the Arctic in the context of global security matters.
Main Activities
ESS-N provides four platforms for the exchange of ideas, discussions, networking, and strategy development: conference-style format of lectures, panels and plenary discussions; outcome-oriented, product driven and complementary workshop format (workshops led by SMEs, supported by rapporteurs with input from seminar-group leaders and guest presenters); night owl session held in the format of a "fireside chat"; and participants' panels. To support ESS-North, we provide academic literature in our Lib-Guide.
Impressions from Our Workshop
Course Details
Location
George C. Marshall Center - European Center for Security Studies
Garmisch-Partenkirchen, Germany

How to Register
For application and deadline information, contact Marshall Center Registrar, your ministry point of contact, or the U.S. or German Embassy in your capital city.
Course Director
Portrait image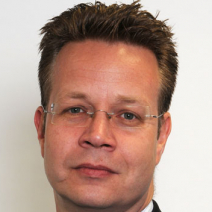 Sebastian von Münchow, Ph.D.
European Security Seminar – East