Image

European Security Seminar-EU-NATO Cooperation (ESS-EU/NATO)
"EU-NATO Cooperation: What's in it for EU and NATO Member States? What's in it for Partners?"
11-15 January, 2021 / Course language: English 
Background
On 8 July 2016, the President of the European Council and the President of the European Commission, together with the Secretary General of the North Atlantic Treaty Organization signed a Joint Declaration on 8 July 2016 in Warsaw. The reasoning behind this Declaration was that the current strategic environment, with unprecedented challenges emanating from the South and the East, calls for cooperation between the European Union (EU) and the North Atlantic Treaty Organization (NATO). On 10 July 2018, a subsequent Declaration was signed in Brussels calling for swift and demonstrable progress in implementation. Altogether 74 concrete actions are under implementation in seven agreed areas of cooperation.
For the first time, a one-week seminar will elaborate what this new impetus and new substance of EU-NATO strategic partnership means for 22 countries which are EU and NATO member states, those which are solely NATO or EU members, and befriended countries along Europe's southern and eastern flanks.
The 2016 Declaration outlined seven concrete areas where cooperation between the two organizations should be enhanced:
1. Countering hybrid threats
2. Operational cooperation including at sea and on migration 
3. Cyber security and defense 
4. Defense capabilities
5. Defense industry and research 
6. Exercises 
7. Supporting Eastern and Southern partners' capacity-building efforts
In the meantime, several informal work relationships have been established between NATO and EU to address these 74 action points across those seven fields.
The seminar will provide valuable insights from involved actors regarding where cooperation develops smoothly, and where it does not. What are the challenges for member states countries? And which fields of cooperation are of interest to those partner countries facing direct challenges by Moscow and radical non-state actors? How did the COVID-19 pandemic impact EU/NATO cooperation?
This seminar brings together mid to senior level security practitioners from Europe, Eurasia, Northern Africa, and the U.S. to build a common understanding of this new format of strategic partnership. The event will generate a network of professionals for continued interaction, dialogue, and cooperation.
Objectives
​​​​​​

To engage a range of partners in better understanding the dynamics of EU-NATO Cooperation.

To focus on Europe´s eastern and southern flanks and the Euro-Atlantic community as a whole to jointly counter revisionist powers' measures against the integrity and sovereignty of its members.

To assess and align potential Euro-Atlantic policy responses to build resilience among partners and allies.

The final results of the ESS-EU/NATO will be published as a conference report

To increase understanding of the effects of the coronavirus pandemic in the international environment over the short, medium, and long term.
Themes for Discussion
This seminar explores the instability generated by the Ukrainian crisis and also addresses great power competition in the era of the coronavirus and strengthening alliances and partnerships. Further, the ESS-EU/NATO incorporates discussion of the EU's Common Security and Defense Policy (CSDP), NATO-EU cooperation and raises awareness about the relevance of the UN system for the maintenance of international peace and security. 

The ESS-EU/NATO highlights efforts to expand European capabilities, both within NATO and under the EU framework as part of the European security architecture. The seminar will also include discussions about European Defense Initiatives (e.g. PESCO, CARD, and EDF) and joint crisis management and will help participants to better understand NATO and CSDP as complementary tools within the Euro-Atlantic order of peace and stability.
Expected Accomplishment
This seminar is conducted by subject matter experts from the Marshall Center along with adjunct professors and guest lecturers from Euro-Atlantic security organizations. This seminar is structured and designed to allow the capture of insights from participants as to how Germany and the USA, the EU, and NATO can integrate a variety of approaches as part of comprehensive strategies to strengthen its resilience and the resilience of neighbors and potential EU and NATO partners.
Main Activities
ESS-EU/NATO addresses the topic by providing various platforms for discussions, exchange of ideas, networking and strategy development. One platform includes conference-style lectures, panels, and plenary discussions. Another platform is an outcome-oriented and product-driven seminar format. It is also intended to hold a "night owl" sessions held in the format of a "fireside chat" with distinguished visitors. 

The seminar will take place over the course of five days (in on Monday, out on Friday), with four full academic days. There will be approximately thirty participants who serve in mid-to-senior level positions. Participants will be broken out into five seminar groups. Guest speakers will join the Marshall Center faculty in presenting this course. Projected Date: 11-15 January, 2021 . 
Course Details
Location
Garmisch-Partenkirchen, Germany
George C. Marshall Center - European Center for Security Studies
Course Director
Portrait image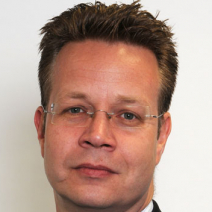 Sebastian von Münchow, Ph.D.
European Security Seminar – East