Image

European Security Seminar - EU NATO Cooperation (ESS-EU/NATO)
Introduction
This seminar will provide valuable insights from high-level speakers on the two major institutional pillars of transatlantic partnership, the EU and NATO. It will debate the impact of these institutions in the context of Strategic Competition.

The ESS will discuss with Brussels and Bruges-based officials what the substance of the 2016 initiated EU-NATO strategic partnership means for 21 countries which are EU and NATO member states, those which are solely NATO or EU members, and partner countries along Europe's southern and eastern flanks. In which areas does cooperation develop smoothly, and where it does not? What are the challenges for member-state countries? Which fields of cooperation are of interest to those partner countries facing direct challenges by revisionist powers?

In this light, it will capture insights as to how NATO and the EU strengthen the resilience, capacity and capability of its member states, its friends, neighbors and potential EU and NATO partners.

In view of the Russian war against Ukraine, it develops a professional network of 40 mid- to senior level security practitioners from the transatlantic space as a whole, as well as from Europe and Europe's southern and eastern flanks.
Objectives
Engage a range of partners in better understanding the dynamics of EU-NATO cooperation
Focus on ways the Euro-Atlantic community as a whole - including Europe´s eastern and southern flanks - can jointly counter revisionist powers' measures against the integrity and sovereignty of its members
Assess and align potential Euro-Atlantic policy responses to build resilience among allies and partners
Generate a network of professionals for continued interaction, dialogue and cooperation
Publish the final results of this European Security Seminar as a conference report
Methodology
This European Security Seminar takes place for one week during spring or summer. It either takes place at the Marshall Center in Garmisch-Partenkirchen, Bavaria or in Belgium. It hosts between approximately 40 to 60 participants from Central and Eastern Europe, the Balkans, the Baltic region and selected Mediterranean countries. The curriculum incorporates both plenary and panel sessions by academics and Brussels-based professionals. The program focuses on mid-to-upper level government officials including: diplomacy, military, academia, and security service practitioners working on EU and/or NATO matters. Participants immerse themselves in exploring the institutional-set up and decision-making procedures of NATO and EU, with special emphasis on EU-NATO Cooperation and its meaning in the era of Great Power Competition. Upon graduation, participants join the Marshall Center's alumni network.
Course Details
Location
Garmisch-Partenkirchen, Germany
George C. Marshall European Center for Security Studies
How to Register
For application and deadline information, contact Marshall Center Registrar, your ministry point of contact, or the U.S. or German Embassy in your capital city.
Course Director
Portrait image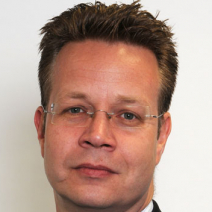 Sebastian von Münchow, Ph.D.
Regional Security Studies