Image

European Security Seminar - EU NATO Cooperation (ESS-EU/NATO)
Introduction
On July 8, 2016, the President of the European Council and the President of the European Commission, together with the Secretary General of the North Atlantic Treaty Organization, signed a Joint Declaration in Warsaw. On July 10, 2018, a subsequent declaration was signed in Brussels calling for swift and demonstrable progress in implementation of seven areas of cooperation: countering hybrid threats; operational cooperation including at sea and on migration; cyber security and defense; defense capabilities; defense industry and research; exercises; and supporting Eastern and Southern partners' capacity-building efforts.
This one-week seminar will elaborate on what this new impetus and substance of EU-NATO strategic partnership means for countries which are EU and/or NATO member states and partner countries along Europe's southern and eastern flanks. The seminar provides valuable insights from involved actors regarding where cooperation develops smoothly, where it faces challenges, which fields of cooperation are of greatest interest to member and partner countries, and practical means by which cooperation might be further strengthened. The final results are published as a seminar report.
Objectives
Engage a range of partners in better understanding the dynamics of EU-NATO cooperation
Focus on ways the Euro-Atlantic community as a whole - including Europe´s eastern and southern flanks - can jointly counter revisionist powers' measures against the integrity and sovereignty of its members
Assess and align potential Euro-Atlantic policy responses to build resilience among allies and partners
Generate a network of professionals for continued interaction, dialogue and cooperation
Publish the final results of this European Security Seminar as a conference report
This seminar brings together mid-to senior level security practitioners dealing with EU and NATO affairs from Europe, North America, Eurasia, and North Africa.
Course Details
Location
Garmisch-Partenkirchen, Germany
George C. Marshall Center - European Center for Security Studies
How to Register
For application and deadline information, contact Marshall Center Registrar, your ministry point of contact, or the U.S. or German Embassy in your capital city.
Course Director
Portrait image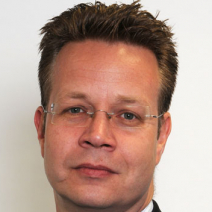 Sebastian von Münchow, Ph.D.
Regional Security Studies