Image

DoD photo by Karl-Heinz Wedhorn
Marshall Center's Language Center Graduates 13 NATO, Partner Nation Language Proficiency Testers
By Roxane Harrison
Partner Language Training Center Europe
George C. Marshall European Center for Security Studies

GARMISCH-PARTENKIRCHEN, Germany (April 5, 2019) – Thirteen international language proficiency testers from NATO and partner nations will graduate from the Partner Language Training Center Europe Advanced Language Testing Seminar April 5.

The George C. Marshall European Center for Security Studies' PLTCE conducts the intensive three-week Advanced Language Testing Seminar once a year as for testing professionals involved in their nations' STANAG 6001 Language Proficiency Testing Program.
The STANAG 6001 is NATO's Standardization Agreement for Language Proficiency Levels. It is used for proficiency testing, and it also informs language requirements for international staff appointments and for recording and reporting measures of language proficiency within NATO and partner nation armed forces.
In order to attend this course, testers must be members of their national testing team, have completed the foundation-level course, the Language Testing Seminar, and be recommended by their chain of command.
One of the main aims of the ALTS is to help national STANAG 6001 testers to standardize with testers from other nations across NATO and the partner alliance. This is vital to ensure that tests and test results are standardized and commensurate from nation to nation. Standardized STANAG 6001 test results support interoperability in NATO.
The ALTS follows a blended approach with up to 40 hours of pre-seminar assignments to complete on an online Learning Management System prior to arriving for this course.
It builds on the concepts presented in the two-week foundational Language Testing Seminar.
The modular ALTS curriculum emphasizes standardization and testing the critical proficiency levels 2+/3 through the moderation of listening and reading items, and through conducting and rating speaking and writing tests in modules one and two.
In modules three and four, the focus moves to qualitative and quantitative analysis of tests and test data, sharing of lessons learned, best practices, and a discussion of common concerns, challenges, and trends in test administration and the management of a national language proficiency testing system.
"Advanced training of testers is of immense value because it helps to standardize levels and it helps ensure that the final decisions based on the test results are valid and fair," said Merit Kompus, a course facilitator and Language Testing Expert from the Estonian National Defense College.
Portrait image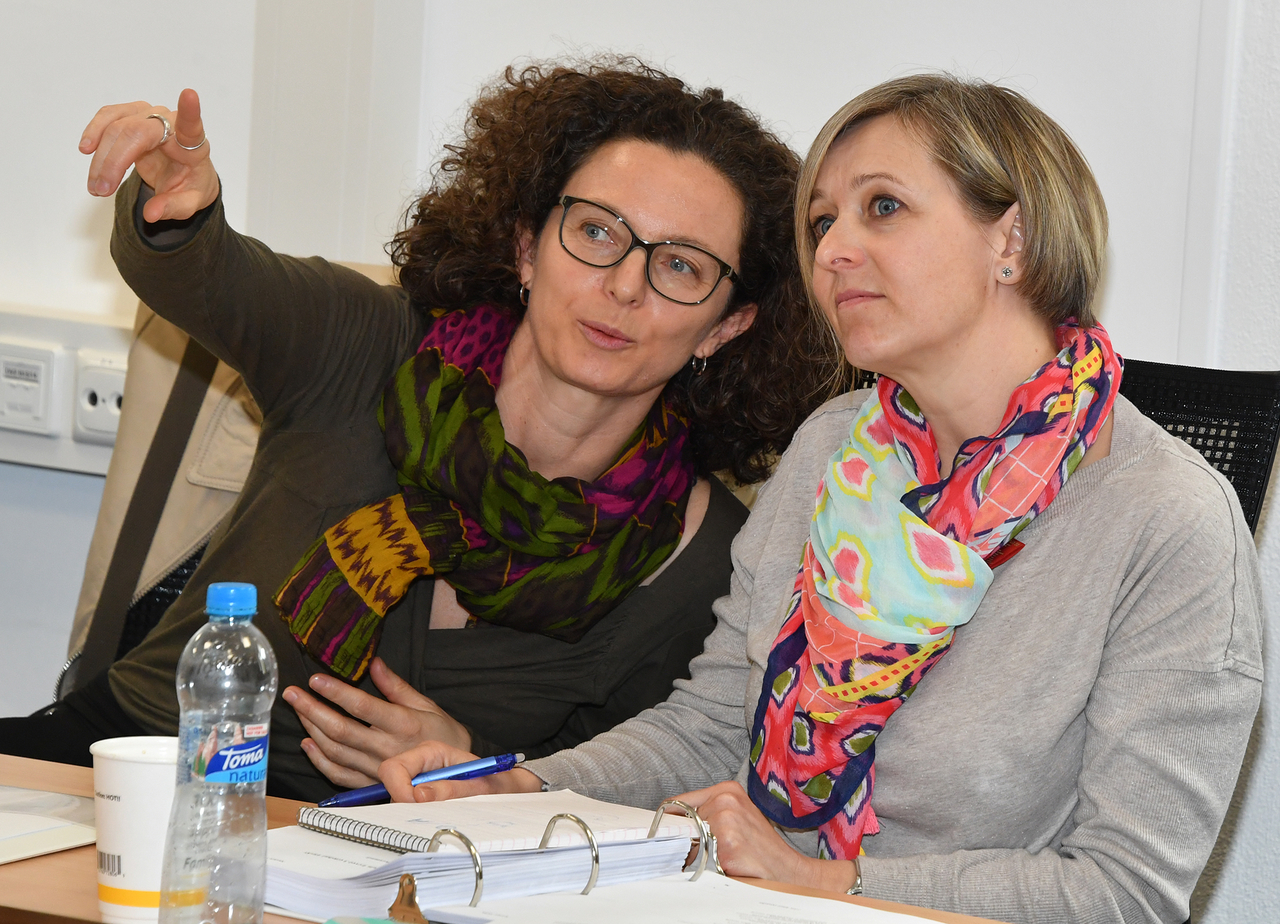 DoD photo by Karl-Heinz Wedhorn
Although demand for the course is high, PLTCE limits participation in the ALTS to one person per nation.
"This gives participants the greatest exposure to other nations' experiences and practices, and allows for the greatest cross-fertilization of ideas and knowledge," said Peggy Garza, chair of the English Language Programs Department at PLTCE. "It also makes for a better norming experience, which is crucial to the success of the STANAG 6001 language proficiency testing program in NATO," said Garza.
This year, the ALTS participants represented both NATO and partner nations: Albania, Azerbaijan, Bosnia and Herzegovina, Czech Republic, France, Georgia, Italy, Latvia, Poland, Portugal, Slovakia, Spain and Sweden.
Corina Ispas, a course facilitator and Head of the Romanian National Defense Foreign Language Testing Center said, "This professional tester training is more than transfer of information and knowledge. It is about setting up a working network for all the individuals involved in language testing, fostering not only interoperability, but also long-standing relationships between NATO member countries and partners."
The course facilitators are subject matter experts with a highly unique skill set, specialist knowledge in language proficiency testing, and experience working in language testing programs both in their countries and internationally. Nations release these experts from their duties at home to serve as course facilitators here as a Voluntary National Contribution to NATO and Bureau for International Language Coordination (BILC).
PLTCE coordinates the VNC facilitators and ensures that course materials and curriculum are up-to-date and ready for each new iteration of the course. The Advanced Language Testing Seminar facilitators this year came from Croatia, Estonia, Romania, Slovenia and the United States.
The next ALTS will be held in March of 2020.