Image

Program on Terrorism and Security Studies (PTSS) 23
PTSS creates and empowers a global network of counterterror (CT) professionals in the fight against transnational terrorism and violent extremist organizations (VEOs). Participants examine terrorist actions and capabilities while discussing, sharing and providing best practices for comprehensive whole-of-government and whole-of-society solutions. Participants work closely to identify common perspectives, knowledge and understanding, while building professional networks and working to form practitioner focused intellectual interoperability capable of transcending national borders. Ultimately, the program empowers counterterrorism security officials to cooperate and coordinate regionally and globally while balancing the traditional tensions of security provision and response with rule of law, international norms, and democratic political and societal values.
Event Details
Date
June 05, 2023 - June 30, 2023
Location
George C. Marshall Center - European Center for Security Studies
Garmisch-Partenkirchen, Germany
How to Register
For application and deadline information, contact Marshall Center Registrar, your ministry point of contact, or the U.S. or German Embassy in your capital city. 
Event Course Director
Portrait image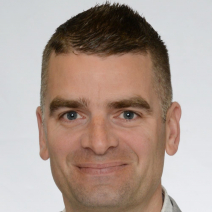 Major (US) Robert K. Wallace, Marine Corps
Transnational Security Studies
Downloads
Program on Terrorism and Security Studies Flyer