Image

Program on Cyber Security Studies (PCSS) Executive Course
Program on Cyber Security Studies (PCSS) Executive Course aims to educate senior U.S., German and partner nation participants from around the world on cyber governance by providing a practice-oriented examination of key policy themes. Uniquely, this course also provides an opportunity to learn from strategists and policymakers from other nations. This course promotes an understanding of the importance of responsible state behavior in cyberspace, provides a framework cyber governance (assess and build strategy), and tackles fundamental cyber challenges and risks (privacy and security, incident response, workforce development, cybercrime, etc.) faced by nations as they build or update their strategies, policies, and legislation.
Objectives
Course participants will share national-level strategic insights on the current, emerging, and future threats and risks posed by state and non-state actors in cyberspace.
Course participants will identify common governing challenges that they encounter in their cyber security practice and consider ways to address or overcome those challenges.
Course participants will exchange national-level best practices for strategies and policies, laws, whole-of-government approaches, cyber incident response and crisis communications, information sharing, and international cooperation, in order to develop and implement comprehensive approaches to cyber security.
Course participants will strengthen their functional understanding of the U.N. Framework of Responsible State Behavior in Cyberspace and exchange national-level best practices for the implementing the Framework's elements.
Course participants will build a professional network of senior cyber security practitioners from national governments around the world to support future efforts to strengthen cyber security nationally, regionally, globally.
Event Details
Date
September 05, 2023 - September 08, 2023
Location
George C. Marshall European Center for Security Studies
Garmisch-Partenkirchen, Germany
Event Course Director
Portrait image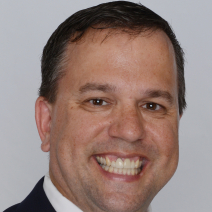 Commander Jonathan G. Odom, J.D., LL.M., U.S. Navy
Transnational Security Studies