Image

Program on Cyber Security Studies (PCSS)
Introduction
The Marshall Center has developed a comprehensive program to explore the increasing domestic, international and transnational challenges in cyber security. Our goal is to provide a comprehensive, policy-focused, non-technical cyber security program that teaches key senior leaders how to best make informed decisions on cyber policy, strategy and planning within the framework of whole-of-government cooperation and approaches. The program helps participants appreciate the nature and magnitude of today's threats and develops a common understanding of the lexicon, best practices and current cyber initiatives within the public and private sectors. The program is taught by world leaders in cyber security and provides participants the opportunity to network and establish contacts with other cyber-focused professionals.
 
The Program on Cyber Security Studies (PCSS) curriculum focuses on strategic objectives, techniques, policies and best practices that secure and defend the availability, integrity, authentication, confidentiality and non-repudiation of information and information systems across cyber domains.
Objectives
Developing mutual understanding of U.S., German, international and participant country approaches to cyber security
Enhancing participants' ability to comprehend, analyze and evaluate defense and cyber security issues
Cultivating critical and strategic thinking on transnational cyber security challenges
Strengthening the foundation for cooperative approaches to shared cyber security challenges
The Marshall Center's PCSS provides senior government officials with the professional knowledge and capabilities to deal with transnational cyber security challenges. The program is tailored for senior officials responsible for developing or influencing cyber legislation, policies or practices. It is not a technical program. Participation is open only to serving government officials and is ideal for diplomats, legislators, ministerial staffs, policy-makers, military and law enforcement officers, and other officials involved in cyber security serving throughout the whole of government.
 
The PCSS contributes to U.S. and German efforts to work with partner countries to provide education and training so they may build, manage and sustain comprehensive whole-of- society cyber security programs. The PCSS provides participants with the cyber skills needed to approach transnational problems while preparing individuals for positions as senior-level cyber security leaders throughout government. The PCSS builds partner capacity and is designed to:
Build and incorporate improved whole-of-government approaches for developing cyber defense and security strategies and policies
Provide a flexible and proactive capability that can respond to emerging cyber security requirements while providing education and training for cyber security professional development
Build and strengthen a global network of governmental cyber security experts and practitioners committed to combating transnational cyber threats and challenges, terrorist organizations, and transnational organized cybercrime
Enable collective approaches and enhance concepts of cyber due diligence
Enhance regional and global information sharing to include sharing of best practices
Develop public-private partnership information-sharing proposals for addressing asymmetric threats from non-state actors
Shape global standards and encourage use of best practices for cyber security
Build cyber security capabilities and capacities of partner nations to disrupt
and investigate cyber threats
Event Details
Date
March 14, 2023 - March 31, 2023
Location
George C. Marshall European Center for Security Studies
Garmisch-Partenkirchen, Germany
How to Register
For application and deadline information, contact Marshall Center Registrar, your ministry point of contact, or the U.S. or German Embassy in your capital city.
The application process should start at least 120 days prior to the course start date.
Event Course Director
Portrait image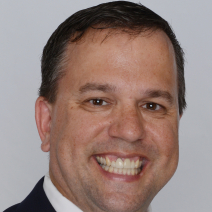 Commander Jonathan G. Odom, J.D., LL.M., U.S. Navy
Nomination/Registration Due Date