Image

Program on Countering Transnational Organized Crime International Forum (CTOC-IF)
The Countering Transnational Organized Crime - International Forum (CTOC-IF) is a three- day senior-leader forum. This forum creates an opportunity for law enforcement executives at the principal and deputy level, along with their counterpart policy experts, to examine the most critical challenges in combating transnational organized crime. The CTOC-IF affords participants from around the world an opportunity to share ideas and best practices while discussing strategy and policy solutions to countering transnational organized crime. The goal of this forum is to increase international cooperation by creating a global network of Marshall Center CTOC alumni in the most senior positions of government.
Event Details
Date
May 19, 2023 - May 25, 2023
How to Register
*Participation in CTOC-IF is by invitation only.
Event Course Director
Portrait image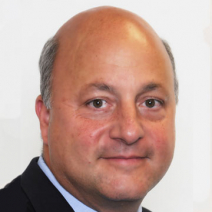 Joseph Vann
Transnational Security Studies