Image

Language Testing Seminar (LTS) 24-01
The LTS is a NATO approved course and addresses the following NATO training requirements:
Norm and standardize application of STANAG 6001 to ensure interoperability
Develop language assessment and validation tools IAW STANAG 6001
The LTS is listed in e-Prime under ACT.647
The LTS is listed in eTOC under ETE-LA-32022 (https://e-itep.act.nato.int/Guest/ETOCindex.aspx)
Course Description
The Language Testing Seminar is the foundation course for English language professionals who will be responsible for developing proficiency tests to NATO standards. LTS participants become familiar with the STANAG 6001 descriptors and practice producing proficiency tests in the skills of listening, speaking, reading and writing for levels 1-3. Participants learn the proficiency test development process to include the steps of drafting test specifications; selecting passages and texts; writing, moderating and revising items and trialling tests. Fundamental statistical concepts are introduced.
Portrait image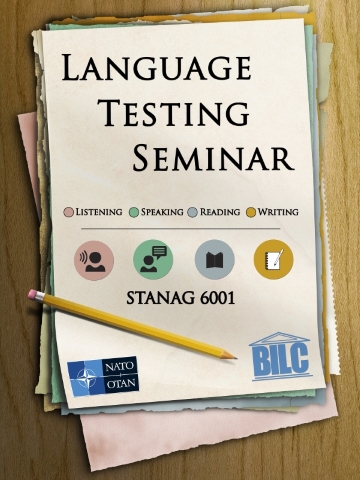 Event Details
Date
February 05, 2024 - February 16, 2024
Location
Partner Language Training Center Europe (PLTCE) Bldg. 250
How to Register
Registration Process:  12 weeks before the start of each course, invitations are issued to national BILC Points of Contact. Applications from qualified candidates are due to PLTCE no later than six weeks before the course starts; actual deadlines are stated in each invitation. Partner nations using e-Prime or with PD-funded seats must still apply in accordance with invitation instructions and within the prescribed time frame. 
Email:  BILC [at] marshallcenter.org