Image

German-American Regional Security Seminar (GARSS)
Twenty-eight in-person and three virtual attendees graduated from the first-ever German American Regional Security Seminar on December 4, 2020. Participants learned about German-American and transatlantic relations, the roles of China and Russia in Euro-Atlantic security, and regional challenges along Europe's northern, eastern, southeastern, and southern flanks.
This first-of-its-kind course was designed to bring together field grade security practitioners from the German and United States governments. This course represents the core of the Marshall Center's work as a bilateral institution—the transatlantic partnership between the United States and Germany.
Event Details
Date
November 30, 2020 - December 04, 2020
Location
George C. Marshall Center - European Center for Security Studies
Garmisch-Partenkirchen, Germany

How to Register
For application and deadline information, contact Marshall Center Registrar, your ministry point of contact, or the U.S. or German Embassy in your capital city.
Event Course Director
Portrait image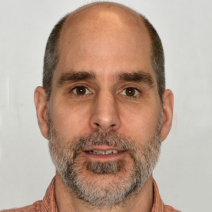 Matthew Rhodes, Ph.D.
Regional Security Studies