Image

Portrait image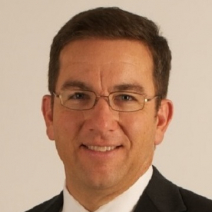 Mr. Christopher Burelli
Director
Alumni Programs
Mr. Burelli is the Director of Alumni Programs at the Marshall Center, where he has served since 2015.  He is a 2002 graduate of the Marshall Center's "Leaders of the 21st Century" Course (now called PASS), and also a 2016 graduate of the Program on Terrorism and Security Studies (PTSS).
Prior to joining the Marshall Center, Mr. Burelli served a career in the United States Air Force, concluding as the U.S. Defense Attaché at the U.S. Embassy in Bratislava Slovakia. His prior work includes assignments as Engineer Plans officer at NATO Joint Force Headquarters Naples, Military Construction Program Manager at Headquarters, Air Education and Training Command, and as Explosives Ordnance Disposal (EOD) Flight Commander at the 56th Fighter Wing at Luke AFB Arizona.
Chris holds a Bachelor's of Science Degree in Nuclear Engineering from Penn State University, and a Master's Degree in Management from Webster University.  Chris speaks English, German, Italian, and Slovak.
Contact
gcmcpublicaffairs [at] marshallcenter.org