Image

Portrait image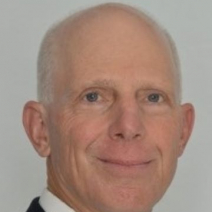 Joseph T. Airey
Professor
Transnational Security Studies
Areas of Expertise
International and Domestic Terrorism
Weapons of Mass Destruction
Criminal Investigations/Organized Crime
Interagency Cooperation
Police Training
Academic Degrees
Master of Global Security, University of Denver
Master of Criminal Justice, University of Colorado
Bachelor of Science, Geophysics, University of Colorado
Professor Joseph Airey joined the Marshall Center in 2010 as an Adjunct Professor. In 2016 he became an Associate Professor participating in programs on Terrorism and Security Studies, Irregular Warfare and Hybrid Threats, and Countering Transnational Organized Crime. In addition to being a seminar leader, he has facilitated panel discussions and lectured on a variety of topics, including interagency cooperation and task forces, the law enforcement role in countering terrorism, and illicit trafficking in natural resources. 
In addition to his degrees, Professor Airey has professional certifications in Executive Leadership and Homeland Security and has published articles on sporting event security and countering terrorism.
Mr. Airey is a retired Supervisory Special Agent of the Federal Bureau of Investigation, where he specialized in national security matters including domestic terrorism, international terrorism, and weapons of mass destruction. He led a multi-agency Joint Terrorism Task Force responsible for investigating and prosecuting acts of terrorism, and provided counter proliferation training in Eastern Europe and Asia. Professor Airey served as an adjunct professor at the University of Colorado, teaching graduate courses on International Terrorism and Homeland Security.
Professor Airey has received the Federal Law Enforcement Investigation of the Year (Domestic Terrorism) and the Master Police Instructor Awards.
Downloads
Joseph T. Airey Biography