Image

Portrait image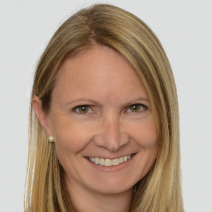 Commander Rachael Gosnell, U.S. Navy
Military Professor
Strategic Security Studies
Areas of Expertise
High North
Maritime Security
Strategy
Academic Degrees
Ph.D. Candidate, International Security and Economic Policy, University of Maryland
M.A., International Security Studies, Georgetown University
Master of Engineering Management, Old Dominion University
B.S., Political Science, U.S. Naval Academy
Commander Rachael Gosnell joined the Marshall Center as a Military Professor in June 2023. She serves in the Strategic Studies Department and is the Program Manager for the European Security Seminar – North (ESS-N). CDR Gosnell is a European Foreign Area Officer and Navy Strategist, with academic and operational expertise in maritime security, strategy, and the High North region. As a Surface Warfare Officer, she served onboard USS SHILOH (CG-67), U.S.S. HARRY S. TRUMAN (CVN-75), and as the Weapons Officer and Combat Systems Officer onboard U.S.S. STOCKDALE (DDG 106).
While ashore, CDR Gosnell was stationed at Naval Support Activity La Maddalena, Italy and at the Pentagon, where she served in OPNAV 513 Strategy and Policy and as Speechwriter for the 30th Chief of Naval Operations, Admiral Greenert. She taught in the Political Science Department at the U.S. Naval Academy, where she served on the Admissions Board and as the Humanities/Social Sciences Division Senior Academic Adviser, and was elected to the Faculty Senate.
As a European Foreign Affairs Officer, CDR Gosnell served as a country desk officer at Commander Naval Forces Europe in Naples, Italy before being selected by Adm. Foggo (and subsequently Admiral Burke) to serve as Speechwriter and in the Commander's Action Group for the Commander, Naval Forces Europe – Africa and Commander, Allied Joint Force Command Naples. She was selected as the Assistant Naval Attaché, U.S. Embassy Moscow and completed Russian language training.
CDR Gosnell has published numerous articles examining Arctic security and has presented at conferences in the U.S., Iceland, Germany, Italy, Norway, Sweden, Finland, and Denmark.
CDR Gosnell received a Meritorious Service Medal from the Secretary of the Navy for her work on the 2021 Department of the Navy Arctic Blueprint. Other awards include the Defense Meritorious Service Medal, Meritorious Service Medal (2), Joint Commendation Medal, Navy Commendation Medal (4), Navy Achievement Medal (2), Top Gunner Award, Navy League Award, and various campaign and unit awards. She served on the U.S. Naval Institute Editorial Board for six years, where she was elected both Chairman and Vice-Chairman of the Board.
Downloads
CDR Rachael Gosnell Biography