Image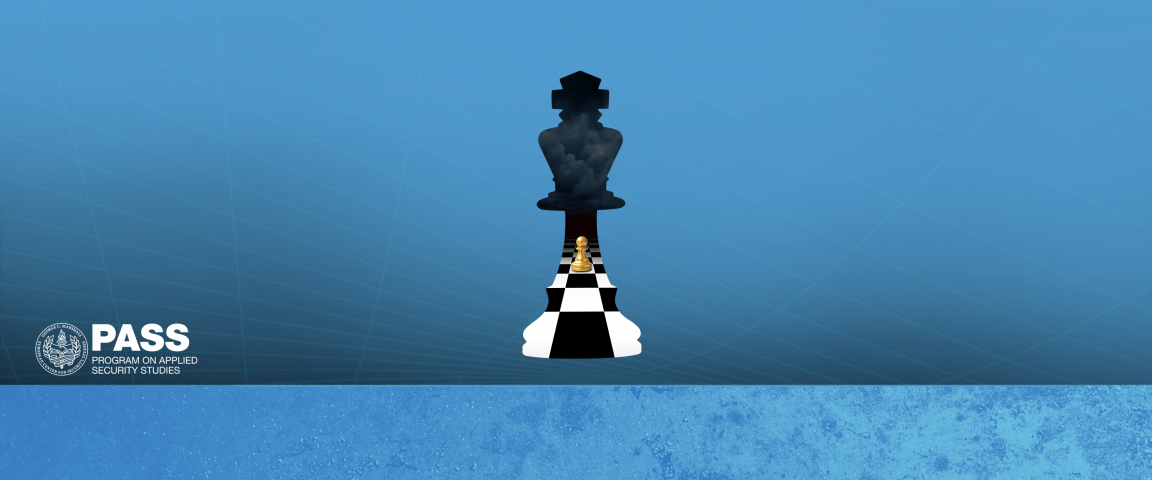 Program on Applied Security Studies (PASS)
A New Era of Strategic Competition and "Zeitenwende". 
Introduction
PASS is a graduate-level program in International Security Studies (ISS). It is a 9-week foundational course designed for early- to mid-career security professionals from around the globe, including civilian government officials, military and security service members, and academics and other experts from civil society. It includes sequential modules on fundamentals of the international security environment, global challenges and transnational threats, regional security in Europe and other parts of the world, multilateral cooperation and instruments of statecraft, and case studies of historical and institutional context for security policy in Germany and the United States. 
PASS 2023 provides opportunities for application and analysis of these security-related issues through interactive expert presentations and panels with discussion, small-group seminars, field studies, an elective program with a wide range of topics, simulation exercises, as well as a short reflective essay.  
The guiding theme (leitmotif) for PASS 2023 is to examine how the new era of "Strategic Competition" with its features of "Zeitenwende"*, and "Polycrisis"** affects specific transnational and regional issues analyzed during the program as well as the broader prospects for liberal international order based on democratic values and the rule of law. 
Objectives
The Program on Applied Security Studies aims to:
To provide postgraduate-level education on security policy, defense affairs, and international relations to a broad range of security sector professionals from governments and non-governmental organizations, in order to enable them to assume positions of greater responsibility in their respective fields of service.
To provide an opportunity for early- to mid-career security sector professionals to create a network of security colleagues from widely varying regions, cultures, and backgrounds. 
To strengthen participants' ability to analyze, evaluate, and understand how the new era of "Strategic Competition" with its features of "Zeitenwende" and "Polycrisis" affects defense and security issues in order to enable them to contribute effectively to the development of appropriate courses of action to meet evolving challenges.
Methodology
The PASS course methodology emphasizes active learning. It builds on presentations and panels with subject matter experts from an array of backgrounds and the opportunity to discuss topics in greater depth in small seminar groups.  These conversations are facilitated by Marshall Center faculty and governed by Chatham House Rules.  Another key element of PASS is electives- small colloquium classes which allow for focused study on a topic of interest.  These core elements of PASS are complemented by exercises and field study trips.  Participants also engage in independent study and research and are responsible for delivering brief presentations to their seminar groups and writing a reflective essay. 
A wide variety of social events supplement this academic program in order to facilitate the development of lasting relationships among young security professionals with many decades of public service ahead of them.
Language Requirement
The PASS course is offered in English only and the required ECL is 80+ or the equivalent level ALCPT, NATO STANAG, TOEFL, CEFR or university courses.  If ECL testing is not possible given COVID-19 restrictions, GCMC can waive the ECL and will accept verification of oral proficiency from the Embassy. For a limited amount of participants we will offer an Enhanced Learning English Course (ELEC) in advance of PASS to reach the required ECL.
* "Zeitenwende" means "turning point in history" – mentioned the first time by the German Federal Chancellor to explain with one term the historical dimension of the unjustified Russian invasion of the Ukraine on the 24 February 2022.  
** "Polycrisis" is a collective term for interlocking and simultaneous crises of an environmental, geopolitical and economic nature – delivered 2018 in a speech by Jean-Claude Juncker, then president of the European Commission.  
Course Details
Location
George C. Marshall European Center for Security Studies
Garmisch-Partenkirchen, Germany
How to Register
For application and deadline information, contact Marshall Center Registrar, your ministry point of contact, or the U.S. or German Embassy in your capital city.
Course Director
Portrait image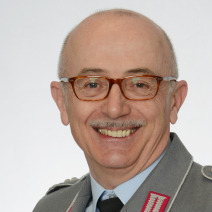 Colonel (DE) Konrad Lau, German Army