Image

Program on Applied Security Studies (PASS)
Introduction
PASS is a graduate-level program in International Security Studies (ISS). In FY23, PASS will be a hybrid event: two weeks of virtual instruction followed by eight weeks in-residence. It includes modules in ISS foundations, the international security environment, current challenges, and mitigation strategies. It provides opportunities for application and analysis through a one-day field study and a "Berlin week" in Garmisch-Partenkirchen, a research essay, and several brief seminar exercises on lecture-related topics. The program is designed for early- to mid-career security sector practitioners from governments around the globe, including civilian government officials, military and security service members, and government academics. PASS provides instruction in various formats: lecture, seminar, panels, case study analysis, and independent research. As a broad-based, foundational ISS course, PASS prepares participants for higher-level programs at the Marshall Center and positions of greater responsibility in their respective government or military service.
Objectives
The Program on Applied Security Studies aims to:
Provide a graduate-level education in security policy, defense affairs, and international relations to a broad range of security sector professionals from governments and NGOs around the world [i.e. Capacity Building]
Provide an opportunity for early- and mid-career security sector professionals to create a network of security colleagues from widely varying regions, cultures, and backgrounds [i.e. networking]
Methodology
The PASS course methodology centers on daily plenary lectures—presentations by subject matter experts from an array of backgrounds—and the opportunity to discuss topics in greater depth in small seminar groups. These conversations are facilitated by Marshall Center faculty and governed by Chatham House Rules. Another key element of PASS is electives- small colloquium classes which allow for focused study on a topic of interest. These core elements of PASS are complemented by expert panels, exercises and field study trips. Participants also engage in independent study and research and are responsible for delivering several presentations to their seminar groups and writing a research essay. 
A wide variety of social events supplement this academic program in order to facilitate the development of lasting relationships among young security professionals with many decades of public service ahead of them. 
The course is comprised of five modules, each building upon the lessons learned in the previous module:
Security and Insecurity Today This module provides a basic understanding of international relations theory and the evolving discipline of security studies. This helps participants understand the practice of contemporary international relations and the paradigms underpinning policymaking.
Key Actors, Regions and International Organizations Influencing European Security This module introduces participants to the policies of the great powers (U.S., Russia and China) and their impact on Europe. It also examines the fragile states and regions neighboring Europe (the Indian subcontinent, the Arab Region, and Africa) and how challenges in these regions spill over into the European sphere. Finally, the strengths and limitations of the security policies and programs of key international organizations (UN, NATO, OSCE and EU) are also discussed.
Contemporary Challenges and Opportunities This module examines key challenges to European security, including terrorism and irregular warfare, transnational organized crime, stalled democratic transitions, the reception and integration of migrants, cyber threats, hybrid war, responses to pandemics, and environmental challenges, including climate change. Approximately one third of all PASS participants will have the opportunity for concentrated elective study in cyber security, counterterrorism and counter transnational organized crime.
Strategies and Approaches to Mitigate Challenges This module introduces steps that governments can take at the domestic, regional and global levels to mitigate and respond to contemporary and emerging security challenges. Participants evaluate strategy development, security sector reform, whole-of-government and whole-of-society approaches, and gender mainstreaming. They also analyze diplomacy, coercive strategies, peacekeeping, and advancing the rule of law.
Berlin Week in Garmisch-Partenkirchen - One Day Field Study Trip This module gives participants the opportunity to evaluate firsthand and in depth the governmental and defense institutions of a mature democracy. Participants will be offered virtual lectures, panels and discussions with security and defense officials from numerous ministries, think tank officials and journalists located in the capital of the Federal Republic of Germany. In addition, participants take a one-day Field Study Trip to Munich to the museum of the Documentation Center for the history of National Socialism.
Language Requirement
The PASS course is offered in English only and the required ECL is 80+ or the equivalent level ALCPT, NATO STANAG, TOEFL, CEFR or university courses.  If ECL testing is not possible given COVID-19 restrictions, GCMC can waive the ECL and will accept verification of oral proficiency from the Embassy. For a limited amount of participants we will offer an Enhanced Learning English Course (ELEC) in advance of PASS to reach the required ECL.
Course Details
Location
George C. Marshall Center - European Center for Security Studies
Garmisch-Partenkirchen, Germany
and Virtual
How to Register
For application and deadline information, contact Marshall Center Registrar, your ministry point of contact, or the U.S. or German Embassy in your capital city.
Course Director
Portrait image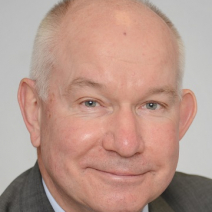 Fritz Rademacher
International and Security Studies