Image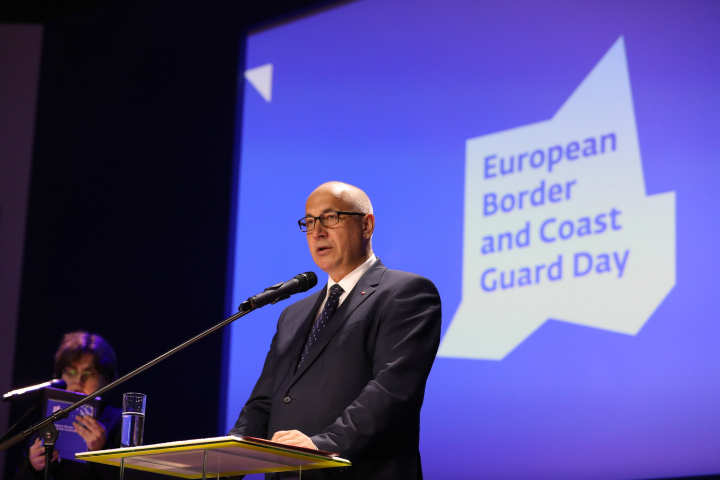 A. Mitura / MSWiA
Frontex Moves Front and Center
January 2013, Number 04.01
"Thousands of migrants from North Africa, mostly refugees from disruptions caused by the Arab Spring, poured into Europe in 2011. They crammed into rickety boats and braved the waves with sights set on Spain's Canary Islands or Italy's Lampedusa Island. The largest number, however, took their chances on the Greek border with Turkey, where the European Union's external borders have been under pressure not just from North African refugees, but from economic migrants from all over Asia and Africa. In 2012, fewer North Africans made the trek, but Syrians fleeing conflict at home have multiplied. Wherever their origin, Greece remains the illegal migrant's favored entry point into Europe.
Recognizing the problem in late 2011, the EU parliament authorized creation of the European Border Surveillance System (EUROSUR) and European Border Guard Teams (EBGT) and is considering strengthening the EU's external borders through Frontex, Europe's joint border-control organization. But some European policy analysts suggest the EU needs to go further in creating a common European border-control policy, with member states ceding authority to a Frontex better able to protect the continent from transnational crime, including terrorism, illegal immigration and trafficking in human beings..."
Excerpt from per Concordiam Staff, "Frontex Moves Front and Center," per Concordiam: Journal of European Security Defense Issues 4, No. 1, 2013: 46-49.
This article reflects the views of the author and are not necessarily the official policy of the United States, Germany, or any other governments.