Image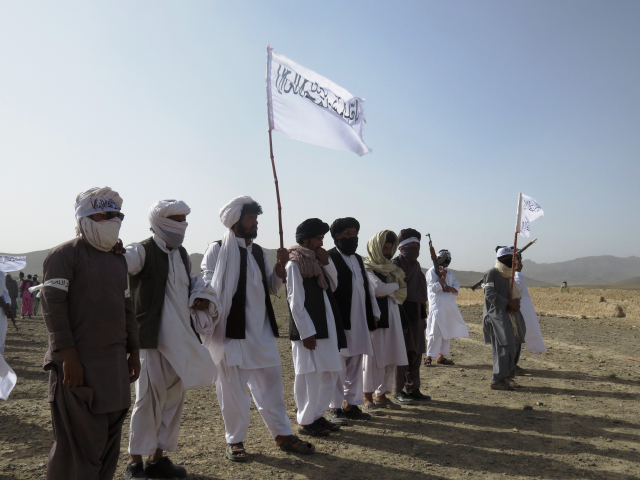 Xinhua/Manan Arghand via Getty Images
Talking to the Islamic World
July 2012, Number 03.03
"NATO will continue to face daunting challenges in the fight against terrorists who use Islam as an ideology. The terrorists' claims that NATO is at war with Islam, while disingenuous, have implications for NATO's reputation. To avoid tarnishing its reputation in the Islamic world, the Alliance must vigorously refute such assertions and show they are contrary to NATO's values.
Nearly a year after the successful conclusion of military operations in Libya, now is a perfect time to emphasize to the Islamic world that NATO's strategy in Afghanistan is altruistic. The good will earned in Libya should be used to point out some of NATO's achievements and counteract the terrorists' communications strategy.
In Afghanistan, terrorist messages that focus on Islamic themes are often effective. This strategy connects the terrorists with communities. That increases the likelihood that these terrorists will succeed in their objectives because, in their eyes, religious ideology justifies their actions. Some community religious leaders are unwilling to question the scholarly validity of the terrorists' claims out of fear for their lives. Those who immediately reject such messages are subject to intimidation and threats..."
Excerpt from Marty Z. Khan, "Talking to the Islamic World," per Concordiam: Journal of European Security Defense Issues 3, No. 3, 2012: 58-59.
Col. Marty Z. Khan is a member of the U.S. Air Force Reserve and serves as a policy planner with the U.S. Military Delegation at NATO Headquarters. As a planner, he has worked on geopolitical and security cooperation issues at a number of commands in several countries in Asia and Europe. Col. Khan holds a bachelor's degree from Hunter College in New York City, masters' degrees from Troy State University (Alabama) and the U.S. Air War College and a doctorate from the University of North Florida in Jacksonville. As a Department of Defense civilian, he also works with NATO.
This article reflects the views of the author and are not necessarily the official policy of the United States, Germany, or any other governments.