Image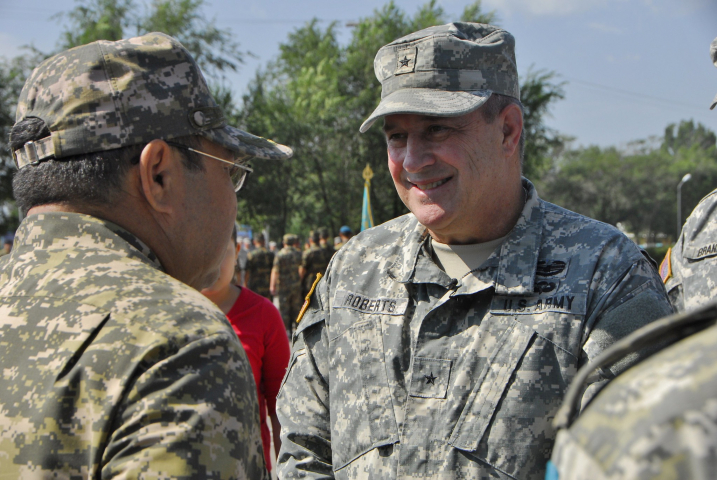 U.S. Army photo by Sgt. Lauren DeVita
Building Partnerships
October 2013, Number 04.04
"The young soldiers line up to form a human barricade with metal shields firmly planted on the ground between them and the rioters. On the other side of the shields, the rioters become more rowdy. They pick up plastic bottles and sticks from the ground, which they bang together to make noise.
As the rioters begin to press into the wall of Kazakh and Tajik soldiers, a Tajik squad leader, maintaining a calm demeanor as instructed by his trainers at the Steppe Eagle exercise, makes a peace offering that defuses the situation without violence.
One of the trainers who had been observing can't suppress his enthusiasm. "That's how you do it!" he shouts to the multinational riot squad. The training session ends with a group huddle and congratulatory backslapping..."
Excerpt from per Concordiam Staff, "Building Partnerships," per Concordiam: Journal of European Security Defense Issues  4, No. 4, 2013: 46-49.
This article reflects the views of the author and are not necessarily the official policy of the United States, Germany, or any other governments.