Image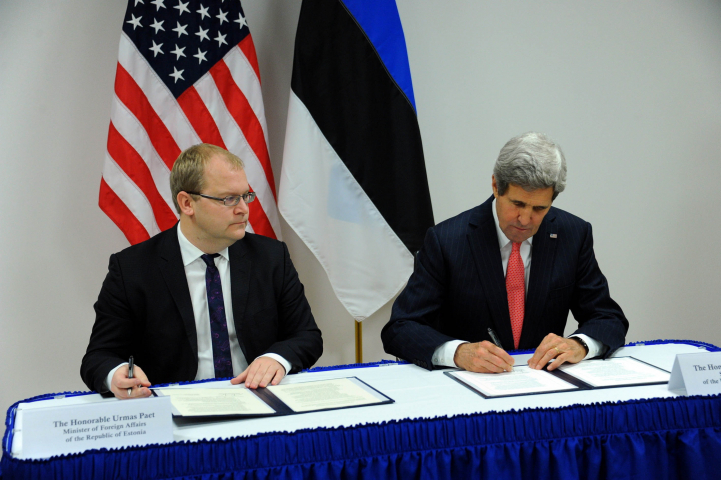 Getty Image by Dursun Aydemir/Anadolu Agency
Striving for Cyber Excellence
April 2014, Number 05.02
"In the midst of defense spending cuts, cyber security stands out as an exception to the prevailing cutbacks. States are boosting investments in this area, not only to improve their own resilience to hostile cyber operations, but also to develop offensive capabilities in support of their national and foreign security policy objectives. In light of the growing investment in and overall attention toward cyber security, the Tallinn, Estonia-based NATO Cooperative Cyber Defence Centre of Excellence (CCDCOE) is attracting attention from NATO Allies to whom membership is open, and beyond.
Since the establishment of the first NATO Centre of Excellence (COE) in 2005, 18 COEs have mushroomed on the Euro-Atlantic map. Motivated by the prospect of a permanent NATO presence in their region, all seven Central and Eastern European states that acceded to NATO in 2004, including Estonia, already operate or are in the process of setting up a COE.1 All COEs are idiosyncratic by virtue of the fact that they are designed to complement and enhance NATO capabilities in specific areas ranging from military medicine to energy security..."
Excerpt from Liis Vihul, "Striving for Cyber Excellence," per Concordiam: Journal of European Security Defense Issues  5, No. 2, 2014: 10-13.
Liis Vihul is a researcher at the NATO Cooperative Cyber Defence Centre of Excellence in Tallinn, Estonia. Her work focuses on the legal requirements for attributing cyber operations to states. She also educates legal professionals on cyber matters. She holds master's degrees in law from the University of Tartu and information security from the University of London.
This article reflects the views of the author and are not necessarily the official policy of the United States, Germany, or any other governments.