Image

Southeast European Forum (SEEF)
Background
This one-week virtual seminar focuses on regional security issues within Southeast Europe and their relevance for stakeholder policy priorities. It builds on the Marshall Center's Balkans 360 strategic initiative as an anchor program for regional engagement. It brings together regional Marshall Center alumni with additional regional security professionals in an interactive, output-oriented program. 
In line with the above, the seminar places particular emphasis on current and emerging issues related to great power competition and the role of external actors, hybrid and irregular challenges, Euroatlantic integration and cooperation with and between NATO and the European Union, and related issues of governance and development. It highlights strategic communication as a critical aspect of these topics The seminar takes place at the Marshall Center in conjunction with a regional alumni event. 
Key aspects
SEEF directly addresses US OSD (P) Guidance to prioritize the Balkans as a region as well as emphases in the 2022 National Security Strategy to address strategic competition and to strengthen alliances and partnerships. It further addresses German FMOD Guidance to assess emerging challenges and their root causes in Europe's periphery, explore the impact of global power shifts on regional security, and focus dialogue on the Balkans and Black Sea region. 
Objectives
Advance mutual understanding and capacity for addressing regional security challenges.
To support U.S. and German engagement on behalf of Southeast Europe's successful Euroatlantic integration.
To strengthen constructive, cooperative networks with and among regional alumni and other partners.
Event Details
Date
June 04, 2024 - June 07, 2024
How to Register
For application and deadline information, contact Marshall Center Registrar, your ministry point of contact, or the U.S. or German Embassy in your capital city.
Event Course Director
Portrait image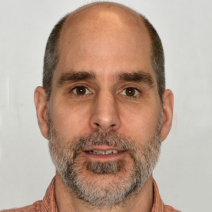 Matthew Rhodes, Ph.D.
Regional Security Studies