Image

Portrait image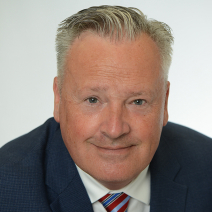 Transnational Security Studies
Areas of Expertise
Law Enforcement
Counterintelligence
Counterterrorism
Force Protection
Insider Threat
Academic Degrees
Bachelor of Arts, International Relations, Tufts University
Professor Mason joined the Marshall Center in August 2022 as a Professor of Transnational Security Studies. As a Supervisory Special Agent with the U.S. Naval Criminal Investigative Service (NCIS), he also serves as the NCIS Chair.
Prior to joining the Marshall Center, Professor Mason served as the NCIS Liaison Officer to the U.S. Department of Navy Insider Threat Hub, where he established information sharing protocols and facilitated the mitigation of threats across the enterprise.
Previously, as the Executive Assistant to the NCIS Director, Mr. Mason's duties included coordinating senior executive engagements within federal law enforcement, Department of Defense (DoD), and the U.S. intelligence community. As the Division Chief of the Counterterrorism Department, he provided oversight of NCIS counterterrorism investigations, as well as program management oversight of NCIS support to the Federal Bureau of Investigation (FBI) Joint Terrorism Task Forces and DoD Force Protection Detachments, conducting force protection support for U.S. Navy and USMC expeditionary forces worldwide. While at U.S. Naval Air Station Sigonella, Mr. Mason supervised investigative and force protection support to U.S. and NATO forces operating from Sicily and Crete. While deployed to Afghanistan in support of I Marine Expeditionary Force USMC, he supervised all NCIS criminal investigations and represented NCIS to flag level U.S. and NATO leadership. Earlier in his career, he supervised joint illicit technology transfer and counterproliferation investigations, as well as provided counterintelligence support to sensitive U.S. Navy programs in the INDO-PACOM AOR.
Professor Mason's awards include the U.S. Department of Defense, Global War on Terrorism Medal, and the NCIS Expeditionary Medal.