Image

Portrait image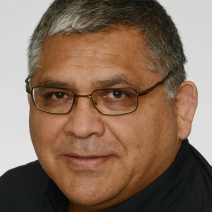 SFC Jose L. Rocha
PLTCE NCOIC
Partner Language Training Center Europe
Areas of Expertise
Military Intelligence
Linguistics
DoD SAPR
US Army Combatives
Academic Degrees
AA – Middle Eastern Studies / Military Intelligence
BS – Criminal Justice / Spanish Classical Literature
Sergeant First Class Jose L. Rocha enlisted in the Army in April of 2007. He completed Basic Combat Training (BCT) at Ft Jackson, SC and reported to the Defense Language Institute (DLI) in Monterey, CA on July of 2007. He graduated from the Middle Eastern School III at DLI, achieving a 2+/2+/2 (Reading, Listening, Speaking) in the Defense Language Proficiency Test (DLPT) in Modern Standard Arabic (MSA).

He then reported to Goodfellow AFB, TX where he completed Advanced Individualized Training (AIT) to become a Cryptologic Linguist. He has served in various positions including SIGINT Team Member, SIGINT Team Leader, AIT Basic and Senior Instructor, Platoon Sergeant, Cryptologic Linguist, Sr Training NCO, SHARP Victim Advocate, and Brigade Sexual Assault Response Coordinator (SARC).

Sergeant First Class Rocha's assignments include MI Co., 4th BN, 5th SFG (A), Ft Campbell, KY; B Co., 344th MI BN, Goodfellow AFB, TX; units under USASOC, FT Bragg, NC and Ft Belvoir, VA. SFC Rocha's deployments include assignments in support of the Global War on Terrorism, Operation Iraqi Freedom, Operation New Dawn, and various assignments in support of CENTCOM and AFRICOM areas of responsibilities.

Sergeant First Class Rocha's military and civilian education include the Basic Leader Course, Advanced Leader Course, Senior Leader Course, Army and Air Force Basic and Senior Instructor courses, Army Combatives Course Levels 1, 2 and 3, in addition to the Special Operations Combatives Program. He has an Associate's Degree in Middle Eastern Studies from DLI/FLC in Monterey, CA, a Bachelor of Science in Criminal Justice, with a minor in Classical Spanish Literature from Auburn University, in Auburn AL, and is currently pursuing a Master of Social Work in Counseling. In addition to Arabic, Sergeant First Class Rocha has achieved DLPT scores of 4/3+/3 in Spanish, 2+/2+ in Brazilian Portuguese, and 2/1+ in Italian.

Sergeant First Class Rocha's awards and decorations include the Joint Service Commendation Medal, the Joint Service Commendation Medal-C, the Army Commendation Medal (5OLC), the Army Achievement Medal, the Presidential Unit Citation-Army, the Army Meritorious Unit Award, the Air Force Meritorious Unit Award Ribbon, the Army Good Conduct Medal (3 OLC), the National Defense Service Medal, the Iraq Campaign Medal, the Inherent Resolve Campaign Medal, the Global War on Terrorism Expeditionary Medal, the Global War on Terrorism Service Medal, the Military Outstanding Volunteer Service Medal (1 BSS), the NCO Professional Development Ribbon (3), the Army Service Ribbon, the Overseas Service Ribbon, the Pistol and Rifle Marksmanship Expert Badge.