Image

DoD photo by Karl-Heinz Wedhorn
Portrait image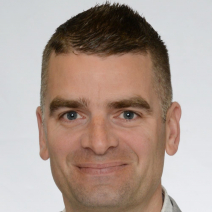 Robert K. Wallace, Major United States Marine Corps
Military Professor, Deputy Course Director
International Security Studies
Areas of Expertise
Military Strategy
Operational Planning
Afghanistan
Counterinsurgency
Russian Military Affairs
Academic Degrees
M. A., National Security Affairs, Europe, Eurasia, & Middle East, Naval Postgraduate School
B.A., International Studies, Cedarville University
Major Wallace joined the George C. Marshall Center in January 2021. He serves as the Deputy Director for the Counterterrorism Department. The CT Department provides programming that encourages mid and senior-level counterterror professionals to engage enduring and contemporary international terrorism and counterterrorism security challenges. He also serves as the coordinator for U.S. Marine Corps Foreign Area Officer integration with Marshall Center programs.
Before he began his military career, Major Wallace spent two years teaching at a private high school in Southwest Michigan before transitioning to work in the film and television industry. He joined the United States Marine Corps in 2008 and spent the next 11 years serving as an infantry officer with three combat deployments to Afghanistan and one to Iraq as a commander, foreign security force advisor, and staff officer. He has also served as the Military Training Officer and Senior Military Adviser to the Naval Construction Force – East and as an adjunct faculty member in the Marine Corps University College of Distance Education where he teaches Company Grade Officers in the Expeditionary Warfare School.
Major Wallace's personal awards and decorations include the Navy Commendation Medal (oak leaf in lieu of third award), Navy Achievement Medal (with Combat Valor distinguishing device), Joint Meritorious Unit Commendation Medal, Combat Action Ribbon, French National Defense Medal (Bronze), the Liskin Award for Academic Excellence in Regional Affairs, and several other individual and unit decorations.