Image

Portrait image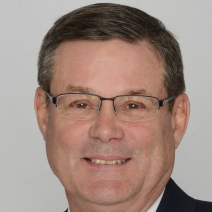 Robert E. Knotts, M.A.
Professor
Transnational Security Studies
Areas of Expertise
Countering Transnational Organized Crime
Joint and Combined Military Operations
Interagency Operations
Civil-Military Operations
Academic Degrees
Master of Military History, Duke University
Bachelor of Science, United States Military Academy
Robert Knotts joined the Marshall Center in December 2019 as a Professor of International Security Studies and the Deputy Director of the Countering Transnational Organized Crime Program. He is currently assigned to the Transnational Security Studies Department.
Professor Knotts is a retired military officer with over 24 years of active duty in light, airmobile, and airborne assignments in the U.S. and Korea. His last active duty assignment from 1999 to 2002 was with U.S. Southern Command in Miami, Florida, as the Deputy Chief of the Counternarcotics Division in the J3/Operations Directorate. Upon retirement he was appointed as the first civilian Deputy, later Chief, of the U.S. Southern Command Counternarcotics/Counter-Illicit Trafficking Division. From 2017 to 2019 he served as the Senior Command Advisor and Liaison for Joint Interagency Task Force South (JIATF-South) in Key West, Florida. He previously served as an Adjunct Professor at the Marshall Center from 2017-2018. He has been an instructor and Associate Professor at the United States Military Academy at West Point and Florida International University in Miami, Florida.
Professor Knotts is Joint Duty Qualified having successfully completed Joint Military Education Phase II at the Joint Forces Staff College and served in two Geographical Combatant Commands. His military awards include the Defense Superior Service Medal, the Defense Meritorious Service Medal and the Meritorious Service Medal (5 Awards). He has also been decorated by the Colombian Army and Air Force. He is a recipient of the initial "Excellence in Teaching Award" from the Department of History at the United States Military Academy and is a Lifetime Member of the Legion of Ancient Historians.
Contact
gcmcpublicaffairs [at] marshallcenter.org